Circular economy can make living cheaper, planet safer: FBCCI seminar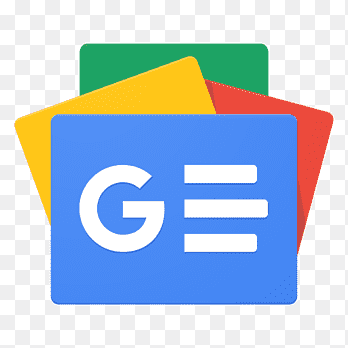 For all latest news, follow The Financial Express Google News channel.
Plans were unveiled at meet Sunday to upgrade recycling sectors to industry in Bangladesh as experts stressed spurring circular economy to ensure the quality of growth and make it more sustainable.
They think Bangladesh could follow the strategies adopted by the developed countries in this regard, which could facilitate attaining the various set economic goals, including SDGs, in a safer and beneficial way.
However, lack of awareness, data unavailability and absence of dedicated platform are seen as some of the shortcomings in promoting the circular economy or CE.
A CE is a model of production and consumption that involves sharing, reusing, and recycling existing materials and products as long as possible to help reduce pressure on the planet earth.
The observations and recommendations were made at a seminar on 'Current Scenario of Circular Economy in Bangladesh: Problems and Prospects', organized by the Federation of Bangladesh Chambers of Commerce and Industry (FBCCI) at its Motijheel office.
Industries Minister Nurul Majid Mahmud Humayun joined the meet as the chief guest and Environment, Forest and Climate Change Minister Md Shahab Uddin as the special guest. FBCCI President Md. Jashim Uddin presided.
Assistant Professor at the Department of Environmental Science and Management, North South University, Dr Muhammad Sujauddin made a keynote presentation on the topic.
Panel discussants at the seminar included Professor at the Institute of Forestry and Environmental Sciences (IFES), the University of Chittagong, Mohammad Mosharraf Hossain, senior environmental specialist at the Environment, Natural Resources & Blue Economy Global Practice (ENB) Eun Joo Allison Yi, Deputy Director at the International Centre for Climate Change & Development (ICCCAD) Prof Dr Mizan R Khan and Panel Adviser of the FBCCI and Professor of Economics at East West University Dr A K Enamul Haque.
Industries Minister Mahmud Humayun said he would take necessary steps to establish a separate cell at the ministry for the flourishing of circular economy.
"The cell will work closely with government and non-government departments and organizations," said the minister, adding that recycling plays a pivotal role in development of the circular economy.
The size of the informal recycling sectors like paper, plastic and electronics items in the country is huge, he said, adding that giving them the status of industry would further facilitate the shift to a circular economy.
FBCCI President Jashim Uddin said no one in the present-day world considers waste unnecessary rather wastes of one industry are being considered resources for another.
"Achieving Bangladesh's development goals like SDGs by 2030, becoming an upper-middle-income country by 2031 and a developed one by 2041 all depends on new models of manufacturing like the circular economy," he said.
The chief of the apex trade body thinks getting to these goals requires ensuring sustainable use of resources, and that is why development of a circular economy is "very important".
Keynote-presenter Muhammad Sujauddin noted that as a fast-growing economy, Bangladesh would witness increasing resource use and waste production in the coming years.
"At this point CE can aid Bangladesh to reduce expenditure and pressure on virgin material and, accordingly, manage wastes," says Mr Sujauddin.
Dr Mizan R Khan said one can neither deny the importance of economic growth nor the urgency to save the planet for the sake of humans.
He underscored the need for greater coordination among businesses, education and industry for the CE to flourish.