Cut in corporate tax under consideration: Muhith
NPL is a big problem, he tells DCCI team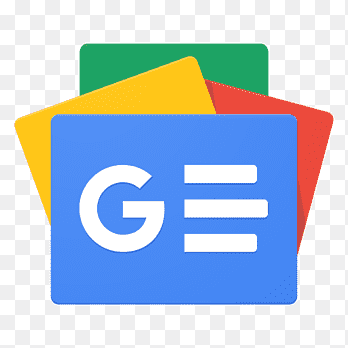 For all latest news, follow The Financial Express Google News channel.
Finance Minister AMA Muhith has dropped a hint about the reduction in corporate tax to some extent, but he did not mention how much relief will be given to the companies.
"The reduction in corporate tax is under consideration," the minister said on Monday at a pre-budget discussion meeting with a delegation of Dhaka Chamber of Commerce and Industry (DCCI) at his secretariat office.
He said it will not be reasonable to expect corporate tax at 25 per cent. Very few countries have such a low level of corporate tax.
"Our tax is high, but we also provide certain other benefits," he said, adding, "If you are a listed company, tax goes down."
"In corporate tax, you may expect this year something different from previous year. It's still under consideration. So, it's not possible for me to state a final position," he noted.
DCCI president Abul Kasem Khan led the delegation at the meeting. DCCI senior vice president Kamrul Islam, vice president Riyadh Hossain, directors Andaleeb Hassan, Hossain A Sikder, Humayun Rashid, KMN Manjurul Hoque, Mamun Akbar, Alauddin Malik, Engineer Md Al Amin, Mohammad Bashir Uddin, Nuher Latif Khan, SM Zillur Rahman and Waqar Ahmed Chowdhury were, among others, present.
Mr Muhith also said the rate of interest on savings tools will be reduced, lessening the gap with bank loans to around one per cent.
"There is a complaint that savings certificate rate is too attractive. Yes, it happened. We always keep savings tools rate attractive, but now the difference is quiet high," he said.
"We will review it (the rate)," he added.
The minister said the government has decided that from now on 50 per cent funds of state-owned enterprises should be deposited to the private banks. In that case, not more than 7.0 per cent to 9.0 per cent interest can be charged, he said.
He also said in Bangladesh, investment funds largely come from banks. "That is not possible. Borrowing at short and lending at long is not at all satisfactory. The solution is the capital market which presently we do not have."
The minister said the size of the next budget will be Tk 4.6 trillion. "Priority areas include education, health, sanitation, housing but allocation will tend to be the highest in energy, electricity and transportation sectors. In fact, these sectors always claim high investments."
He said by the end of the tenure of this government, the energy production capacity will reach 18,000 megawatt which is now around 15,000mw. "The demand is somewhat less than 14,000mw. So, we are somewhat relieved of constant load-shedding."
"In fact, we emphasised energy, some sorts of balance of growth in the first three years and the economy as a whole has reaped the benefit of that. The high growth rate has been made possible because of assured energy supply," he noted.
He said in the coming years, almost during eight to ten years, poverty alleviation will continue to have the highest priority. "Our population below the poverty line has come down to 22.4 per cent and extreme poor is now 10-11 per cent."
"Well, it is alleged that poverty has reduced but inequality has increased. That is true, but we feel very good about our social sector programmes. Social safety programme for a poor country like us is pretty high."
"Our total budget is about 17 per cent of GDP which is the lowest in the world. But the social safety programmes claim 2.2 per cent of GDP, and good news is that in social safety net is very little leakage."
Mr Muhith said in the market, there is lot of hullabaloo about the banking sector.
But he said: "Criticism is highly exaggerated. Yes, there is some amount of back-patting that one director gets loan from another bank and another one gets loan from another. But this is also exaggeration. The much we talk about the banking sector, I don't see that much crisis."
"Non-performing loan (NPL) is a big problem, but that also if you compare with our previous experiences, it's an improved picture. NPL is roughly about 11 per cent of the total banking sector," he noted.
"If you count the public sector, however, it is totally different. Public sector NPL is around 30 per cent," the minister said.
He said the public sector banks have many problems, but they also do a certain function which is not done by other banks. They do some risky financing, also does lot of government operations. So, they also work under certain constraints.
Mr Muhith also said the flow of remittance this year has improved. It is going back to previous levels, US$ 15 billion likely to be earned.
He said export is doing quite well. This year export growth is projected to be 8.2 per cent. "Considering global situation, it's a very good record to be having export growth of that type."
The minister said garments will continue to dominate in Bangladesh's export basket. "We are exporting garments of about $35 billion which can go up to $ 50 billion easily."
"And our present skill is applauded highly. Because, we have proved our specialty lies on value addition. Look at the garment sector. We don't produce basic raw materials. The entire needs of cotton are imported. But over time, we have now textile mills covering all stages of production."
The same is with the leather sector. "We produce a very small amount of leather. But we sell shoes and other products very high quality and value. Now we know we have a capacity for value addition."
He said infrastructure investment is also a government's policy. "In case of power, it was successful. Now private sector and foreigners are investing in Bangladesh's power sector. Big investors of this region are in competition for investing in Bangladesh."
Japan is the largest investor in Bangladesh and Chinese investment is also growing, he noted.
While placing the budget proposal, the DCCI president said Bangladesh needs to accelerate its growth to 8.0 per cent to 10 per cent to materialise Vision 2021 and expedite journey towards graduation into the 30th largest economy by the year 2030.
He pointed out that in order to attain 8 per cent gross domestic product (GDP) growth, the country needs to attract foreign and local investments, formulate business-friendly policies, reduce infrastructural challenges, make business-friendly tax policy and develop skills. He underscored the need for raising investment-GDP ratio from present 29 per cent to nearly 35 per cent to accelerate development.
Mr Khan also emphasised on raising investment in infrastructures and estimated that the country will need US$ 320 billion by the year 2030 for developing 'reliable, sustainable, and affordable infrastructures'.