Delay in approval affects third Indian LoC project execution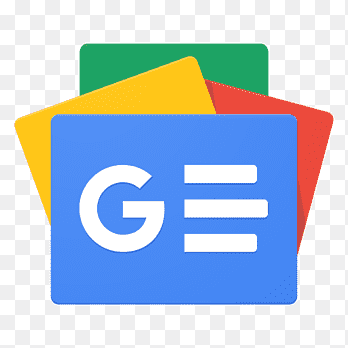 For all latest news, follow The Financial Express Google News channel.
Project implementation under the latest $4.5 billion Indian line of credit (LoC) is getting affected at the beginning stage, as New Delhi is not approving three development projects under the third LoC despite Dhaka's repeated pleas, officials said on Friday.
"We sent four project proposals to New Delhi more than two months back. Only one of them has received approval so far. But the rest three are yet to get the Indian nod," said a senior official of Ministry of Finance (MoF).
The delay in obtaining approval from the lender country is affecting the project implementation process of the agencies concerned, he added.
Diplomatic sources said Indian Prime Minister Narendra Modi has recently asked the authority concerned to expedite release of funds under their committed LoCs for implementing Bangladesh's development project.
Economic Relations Division (ERD) under MoF sent four projects - Bus procurement for the state-owned Bangladesh Road Transport Corporation (BRTC), Evacuation of power from the Rooppur nuclear power plant, Construction of Bogra-Shahid Mansur Ali railway station (Sirajganj), and Setting up of Mollahat (Bagerhat) 100-megawatt (MW) solar power plant projects.
India has given green signal to the bus procurement project only, while the remaining projects are yet to get endorsement, said the MoF official.
The government signed an agreement with Indian EXIM Bank to receive $4.5 billion LoC-III in last October.
Under the credit, the government has decided to implement some 17 development projects, mostly for infrastructure development.
"Our agencies are very much prepared with their project proposals for execution upon getting the approval from India. But they have faced setback in the initial stage due to the delay in endorsing those three projects."
"We have already given repeated reminders to India for releasing the project proposals as soon as possible, as the executing agencies in Bangladesh are ready to implement those," the MoF official told the FE.
He also said among the line ministries for implementing the projects, Ministry of Science and Technology has already sent a Tk 113.53 billion project proposal to Planning Commission (PC) a few months back for getting approval of the government's highest economic policy-making body - ECNEC.
Besides, Bangladesh Railway (BR) has sent the Tk 57.10-billion cost Installation of dual-gauge railway line between Bogra and Shaheed Mansur Ali railway station (Sirajganj) project proposal to PC a few months ago.
Power Division has also prepared the 100-MW solar power project at Mollahat for getting approval of the government.
Another MoF official said they sit with India from time to time for reviewing all the projects under three LoCs - $862 million LoC-I, $2.0 billion LoC-II and $4.5 billion LoC-III.
"In the last review meeting in Dhaka in February, we have requested the Indian side to expedite the approval process of project proposals, bidding documents and tenders, and other necessary documents to speed up their implementation. But the lender is making delay in endorsing the three projects under the latest LoC-III," he added.
Earlier, Bangladesh government took 15 projects under LoC-I after confirming $862 million loan in August 2010, and 14 projects under $2.0 billion LoC-II, confirmed in 2016.
The Indian credit bears an interest rate of 1.0 per cent with 0.5 per cent commitment fee, to be repaid in 20 years with five years of grace period.