SANEM recipe for healing financial ills
'End dilemmas, kick-start structural reform'
Suggests synchronised dollar rate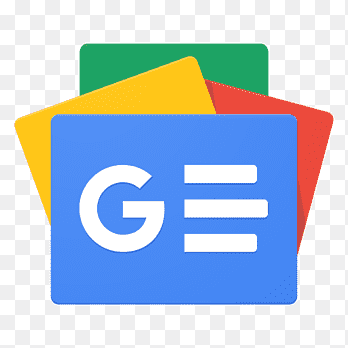 For all latest news, follow The Financial Express Google News channel.
No use blaming only the global crunch, rather the government should kick-start structural reform in financial sector to remove anomalies to navigate oncoming crises, says an economic think-tank.
The South Asian Network on Economic Modeling (SANEM) prepares a course of action that focuses remedying high default loans, preventing money laundering, unifying multiple foreign-exchange rates, and checking haemorrhaging hundi.
Amid a feared spectre of global hunger, the regional platform of economists from a Dhaka meet Thursday urged the government authorities concerned to properly estimate food availability in proportion to actual population size to avoid food insecurity ahead of the potential famines.
For crisis management, the SANEM suggests forming a high-level advisory panel of experts to guide the government through the critical conjuncture of the country's economy amid global economic meltdown.
On behalf of the forum, its executive director Dr Selim Raihan presented the recommendations at a webinar titled 'Current Economic Situation in Bangladesh: Areas of Concerns and What Needs to be done'.
They observe that Bangladesh's financial sector has long been troubled with high rate of non-performing loans, scams, weak governance etc, even before the coronavirus pandemic and recent Russia-Ukraine conflict.
With the pre-existing setbacks, the country's economy is now dealing with high inflationary pressure, food insecurity, rapid depletion of foreign-exchange reserves, currency depreciation etc.
"It is true that Bangladesh's inflation of 8.91 per cent last October is somewhat stable than in many countries, but its competitors like Vietnam, Indonesia and India are in much better position with the inflation rates of 4.3 per cent, 5.71 per cent, and 6.77 per cent respectively," Dr Selim Raihan said.
However, Dr Raihan, a Professor of Economics at the University of Dhaka, said there is a risk of underestimation of inflation as the Bangladesh Bureau of Statistics still uses 2004-05 weights to calculate inflation.
The Network also noted that unlike other countries, Bangladesh's inflation saw a big jump last August from 7.48 per cent to 9.52 that pushed many low-income families into food insecurity.
Giving example from a survey by SANEM and Microfinance Opportunities (MFO) on income of RMG workers, the economics teacher said since April this year, it was observed that average monthly income (base plus overtime) had maintained a downward trend, making the workers' food insecure amid price rises.
Though these workers aren't representative to the entire country, but they certainly represent a particular income group. "If the workers of the country's largest export sector are vulnerable to food security, it can be assumed that the workers of informal sectors are in bigger financial distress."
Besides, reduced amount of overtime of garment workers can also implicate that the RMG sector may have been receiving lower number of orders from foreign buyers.
The SANEM identified four major reasons behind mounting inflationary pressure: global price increase of food, fuel and other commodities, shortage in domestic production, supply-chain manipulation in local market by unscrupulous traders, and currency depreciation.
Pinpointing out the critical issues behind food insecurity, the SANEM executive director said there hasn't been proper estimation of food availability in the country according to the actual population size as questions were raised on the last population census.
To ensure food security, the forum of economists recommends four strategies - increasing agricultural output, importing essential food items before crisis began, effective market monitoring, and expanding social protection for marginal communities.
Expressing concern over the depleting foreign-exchange reserves, the economist said, "Despite taking a set of austerity measures, import hasn't been reduced as expected though opening of LCs (letter of Credits) dropped recently which may have an effect in next few months."
Under current circumstances, Bangladesh has enough reserves to pay import bills for 3.5 months while competing countries like India has reserves to make 10.4 months' import payment, Indonesia 7.9 months and Vietnam 3.3 months.
To prevent central bank reserves from falling, the forum suggests restricting hundi business in a bid to bring more remittances through formal channel as well as preventing outflow of illicit money from the country.
It is a general understanding that the remitters hand over their money to the hundi agents, and against that foreign currency, local hundi agents deliver equivalent amount of taka to the relatives of those remitters.
"But the process isn't that simple as it seems to be ... because people in Bangladesh that want to transfer illicit money abroad make payments in taka to the local hundi agents ...
Following that the agents abroad make payment accordingly in foreign currencies, that they collect from remitters, to the corresponding bank accounts, mostly opened in tax havens, of those people living in Bangladesh," Dr Raihan said.
Notting that hundi has a two-way demand, he also said if the government can restrict hundi, money laundering can be prevented and remittance can be boosted.
He also said exchange rate against the US dollar saw a sudden jump in Bangladesh mainly due to multiple exchange rates, hundi, slow adjustment of rates etc.
Besides, SANEM recommends lifting the cap on interest rates as ad hoc fixation of interest-rate management can't bear fruit for the country's financial sector.
The government needs to prioritise sectors for reforming as well as holding talks with stakeholders, the Network ED said, adding: "A high-level advisory panel of experts can be created to assist the government in making time- befitting decisions to keep the economy on right course."
Besides, the much-talked-about high rate of non-performing loans, scams, weak governance, lack of autonomy of the central bank etc should be addressed properly too, he further said.