Impact of inflation on economy: Part III
Gaping inequality for wealth over-concentration raises alarm
Well-off crowd costly eateries, price rises squeeze poor's menu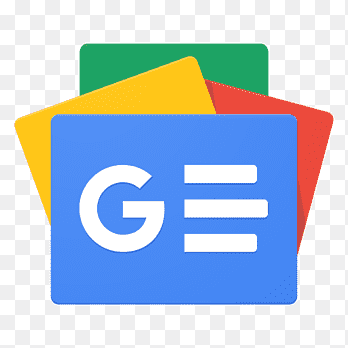 For all latest news, follow The Financial Express Google News channel.
Gales of economic blows are exposing aggravation of income inequality in Bangladesh as unbridled inflation is eroding commoners' ever-shriveling incomes while pampering the super-rich, surveys show.
Job loss during the pandemic, large informal sector, wealth- distribution gap, faulty direct taxation, market oligopolies etc., have been worsening the misery of a vast majority of people while, on the contrary, the rich are getting rucher through wealth inflation.
As income and resource disparity is high in Bangladesh, the number of new poor has been on the rise since the COVID-19 invaded the country in March 2020.
Just ahead of pandemic having hit the world, economists, in September 2019, made an urgent call for measuring growth with equity as Bangladesh is reaching the danger level of income inequality.
Economists expressed the fear that the country was in a danger level of
income-inequality index although it has not been measured during the last six years.
Prolonged impact of the pandemic, devaluation of the local currency against the US dollar, supply-chain disruption due to the Russia-Ukraine war, and energy-price hike made commodities costlier in both
local and internal markets.
Urban-centric health, education, employment opportunities and
other basic citizen benefits along with huge size of informal economy made equal-distribution-of- wealth system worst in Bangladesh, economists say.
Afsana Sultana, an accountant in a private firm located in Adabor-
Shamoly area, said she used to save the interest amount of bank deposits earlier, which is not possible now.
"For more than a year, I have been spending the savings on my household expenditure as the cost of living has surged beyond the earning limit," she said.
This correspondent witnessed an altogether a opposite picture when she recently visited a couple of restaurants in the high-society Dhanmondi area. Many of the expensive restaurants, including Domino's Pizza and Yum Cha, were fully occupied on the holiday. There were long queues of gourmets outside who were waiting for hours to book a seat in those posh food shops.
An identical scene was also the observed in Star Cineplex at Bashundhara Shopping Mall at City's Panthapath for booking movie tickets.
On the ground floor of that Shopping Mall, a UK-brand Body Shop was found where a makeup-cleansing oil (camomile) was selling at Tk 2890 per bottle (160 ml).
These scenarios do not reflect the misery of people getting crumpled under inflationary pressure.
Inflation rate in the country was measured at 7.48 per cent in July, higher from 5.36 per cent in July last year. Food inflation was also high, at 8.19 per
cent, in July. Unofficial estimate, however, found the inflation data well below the actual.
Economists say job loss of many workers, large size of informal sector, wealth- distribution gap, faulty direct-taxation measure, syndicates and price manipulation in kitchen markets worsen the misery of vast majority.
On the contrary, well-off sections of people having enough to spare are getting wealthier due to escalation of value of both movable andimmovable assets, over-concentrated into their hands.
The Human Development Index 2021 showed that the bottom 40 per cent of the population in Bangladesh hold 21 per cent of all wealth whereas the richest 10 percent hold 27 per cent.
A report by Wealth-X, a US-based research organisation, notes that the number of ultra-wealthy people in Bangladesh increased faster than in any other country around the world between 2010 and 2019.
Bangladesh ranked first among the top 10 fastest-growing wealth markets in the world during the period, says the report, released in May 2020.
The Wealth-X report, titled 'A Decade of Wealth', said size of the
wealthy population in Bangladesh owning $5.0 million or above in net worth increased by, on average, 14.3 per cent each year.
Dr Ahsan H Mansur, Executive Director of Policy Research Institute (PRI), says it's only natural that inequality would go up if inflation increases as the rich get richer and the poor poorer. "Inflation is a regressive form of taxation. Small depositors are getting negative returns on their savings from banks for inflation," he adds.
On the contrary, cost of fund of large businesses or well-off section of people against loan is going down, making them richer, he notes.
He suggests reforming the exiting direct -tax structure incorporating wealth tax, inheritance tax and other measures of modern tax system to reduce income inequality.
Professor Dr Moinul Islam, a former chairman of economics department at Chattogram University, says the discussion on income equality has been suppressed as the economy has reached a "collapse-like situation".
Capital flight has increased through under- and over-invoicing of export and import, causing fast decline of country's foreign-
exchange reserves, he says as an example of the imbalances. "Such alarming situation should be checked immediately," he suggests.
The number of new poor in the country stands at 30.9 million, which is 18.54 per cent of the population, according to a multisectoral research on inflation, titled Coping and Recovery Challenges, jointly conducted by the Power and Participation Research Centre (PPRC) and the BRAC Institute of Governance and Development (BIGD).
In 2016, Bangladesh was on the verge of danger level in the Gini index of income inequality. Gini coefficient is one of the key measures that are used globally in calculating income inequality. The country that crosses 0.5 in the Gini index is being categorized in the state of dangerous income inequality. The range of coefficient in Bangladesh was 0.36 in 1974. The matrix reached 0.483 in 2016, close to the mark of becoming a dangerous inequality state.