Inflation, macroeconomic volatility, geopolitical unrest hit business
Most chief executives of cos in BD fear further blowback ahead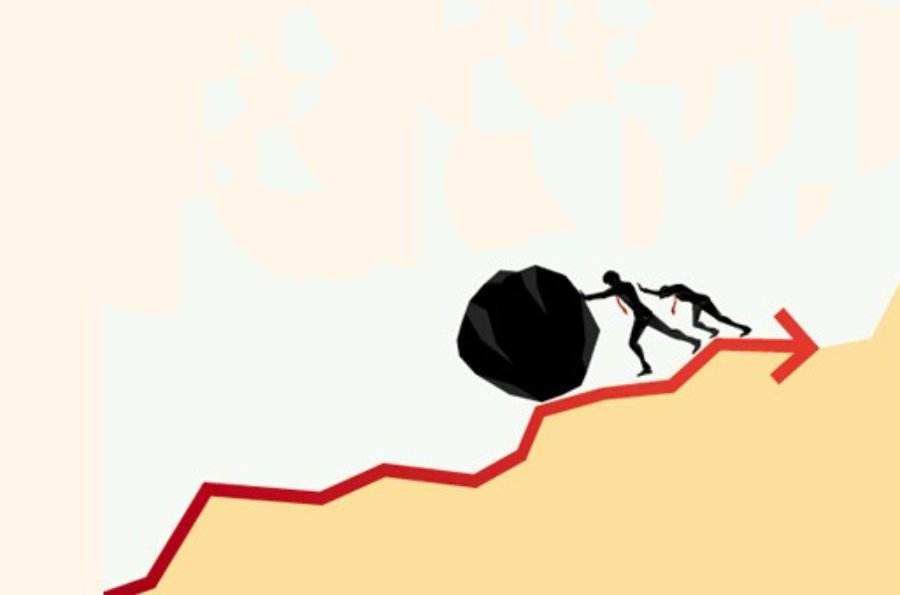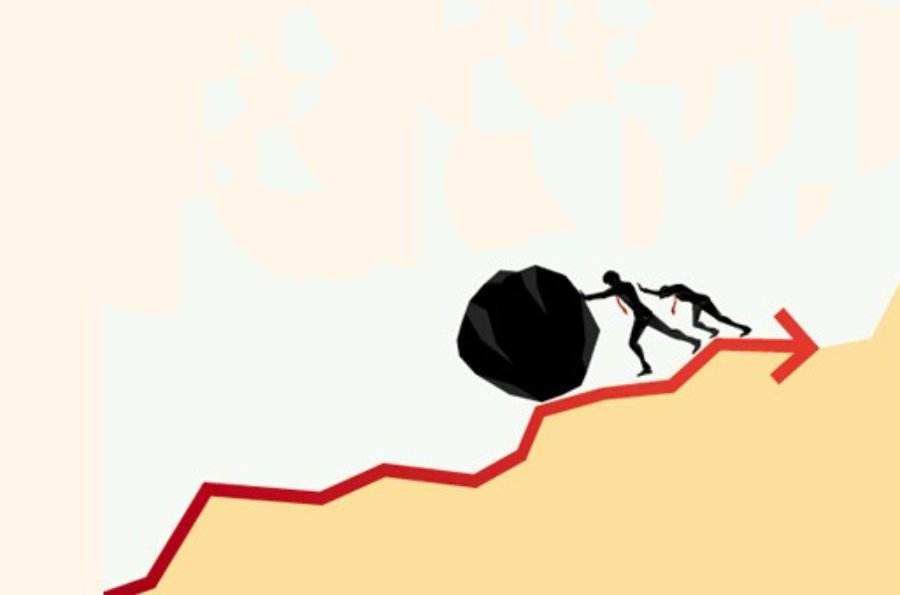 Over half of the Chief Executive Officers (CEOs), mostly of private companies, in Bangladesh fear inflation, macroeconomic volatility and geopolitical tensions to stay as top threats to their business growth over next 12 months.
In ratings, inflation in domestic and global economies stands as the highest headwind against business growth as price rises erode people's purchasing power.
The company kingpins consider inflation to be about 47-percent threat while macroeconomic volatility to pose 34-percent and geopolitical tensions 22-percent threat during the timeline covered in a survey conducted by PwC Bangladesh (PricewaterhouseCoopers Bangladesh).
"Some 69 per cent of the CEOs said they didn't have any plan for reducing workforce size to manage business challenges, demonstrating their resolve to retain talent," says a PwC press statement on its findings in the wake of prolonged multipronged global crises.
PwC Bangladesh published Thursday the Bangladesh perspectives of PwC's 26th Annual Global CEO Survey, which polled 4,410 CEOs in 105 countries between October and November 2022, including 32 CEOs from Bangladesh.
The global report, launched at the World Economic Forum's Annual Meeting in Davos earlier this year, offers insights into how CEOs are navigating the most pressing issues of the day.
CEOs in Bangladesh felt the need for transformation to make their organisations economically viable after 10 years.
In the survey, the PwC found CEOs confident that their business would grow by next 12 months as well as in the medium term or next three years.
The survey has found less than half of the CEOs in Bangladesh optimistic about long-term economic viability of their businesses with current business model expecting it to be viable for next 10 years while 59 per cent of CEOs worldwide believe that businesses will last more than ten years
The respondents in Bangladesh have lesser degree of concern on climate change and cyber-threats.
However, over the next 12 months, CEOs in Bangladesh see climate risk impacting their cost profile and supply chain more than the safety of their physical assets.
Around 66 per cent of the CEOs in Bangladesh feel that global economic growth will decline over the next 12 months while 53 per cent of them have shown confidence that their own businesses will grow in the year ahead.
The survey reveals that the chief executives of firms in the country today are very focused on dealing with economic challenges through diversifying their products and services, reducing operating costs, and increasing the prices of their products and services.
Four out of five CEOs surveyed here stated that they were either already doing these/had done these or were considering doing these in the next 12 months.
Sanjeev Krishan, Chairperson, PwC in India and Bangladesh, said: "From my various interactions with business leaders in Bangladesh, I continue to see growing levels of optimism and confidence in the market potential. This has been reiterated by our survey findings with more than half of the CEOs who participated telling us that they are confident about the growth of their own businesses in the short term and in the medium term (between 12 months and 3 years).
"Despite the looming threat of global headwinds, this level of certainty highlights the resilience of the region."
In contrast with their global peers, CEOs in Bangladesh are more concerned about the ongoing global supply-chain disruption than regulatory changes due to the country's significant reliance on import of raw materials as well as strong dependence on exports and remittances.
Technological disruption, regulatory changes, labour/skill shortages, the threat of new entrants and transition to new energy sources are also believed to have significant impact on business profitability.
Arijit Chakraborti, Director and Office Managing Partner, PwC Bangladesh, said: "Business leaders in Bangladesh have been investing in transformation programmes for their businesses in the recent past and have acquired new capabilities to help them develop good foresight in visualising the short-to medium term outlook of their own businesses. These transformation programmes have also helped them to develop the resilience to weather any short-term turbulence in their businesses."
Climate change gains prominence as a cause of concern for Bangladesh CEOs with 66 per cent expecting a limited to moderate impact on their cost profiles, 63 per cent on their physical assets and 56 per cent on their supply chains due to climate-related disruptions.
However, despite CEO awareness about their businesses' exposure to climate risks, most of these companies have yet to take satisfactory interventions to mitigate those risks, the survey report says.
Mamun Rashid, Managing Director, Country Clients and Markets Leader, PwC Bangladesh, said CEOs continue to prioritise short-term business growth over the long-term benefits of investing in greener operations.
"However, in Bangladesh, their near-term priorities are efficiency improvement and technology adoption. With CEOs driving the agenda, we expect climate risk management plans to become more holistic and inclusive, as well as an integral part of business strategies in the future, such as plans for relocation of production facilities from areas that are prone to frequent flooding."
Interestingly, while global CEOs prioritise business benefits for ecosystem development, their peers in Bangladesh focus more on addressing societal issues. For example, about 22 per cent of the CEOs responded that they would like to collaborate with the business consortia to address societal issues as opposed to 12.50 per cent who stated that they would do the same to create value for their business.