NBR earns Tk 24.13b through ADR in two fiscal years
'Tk 500.00 billion remains uncollected for 32,000 pending cases'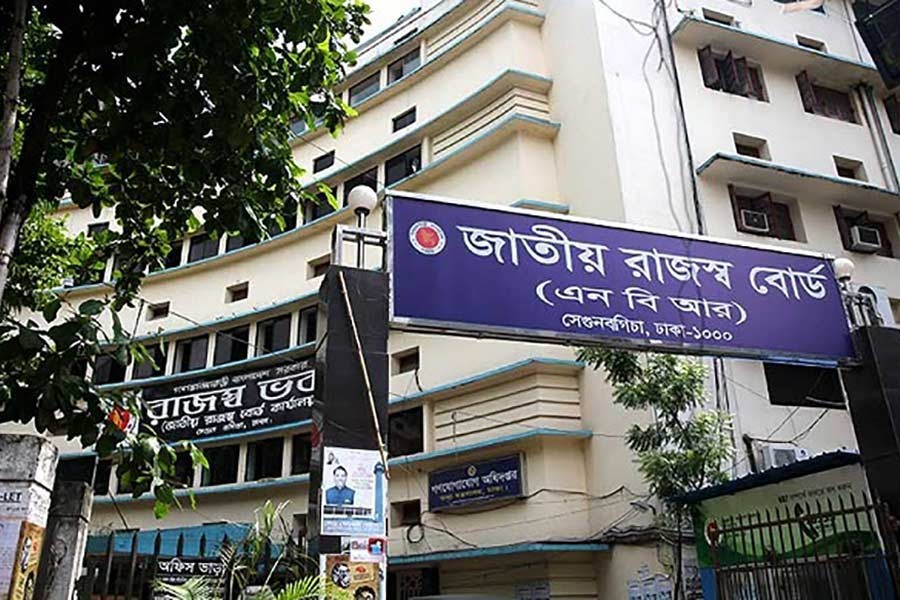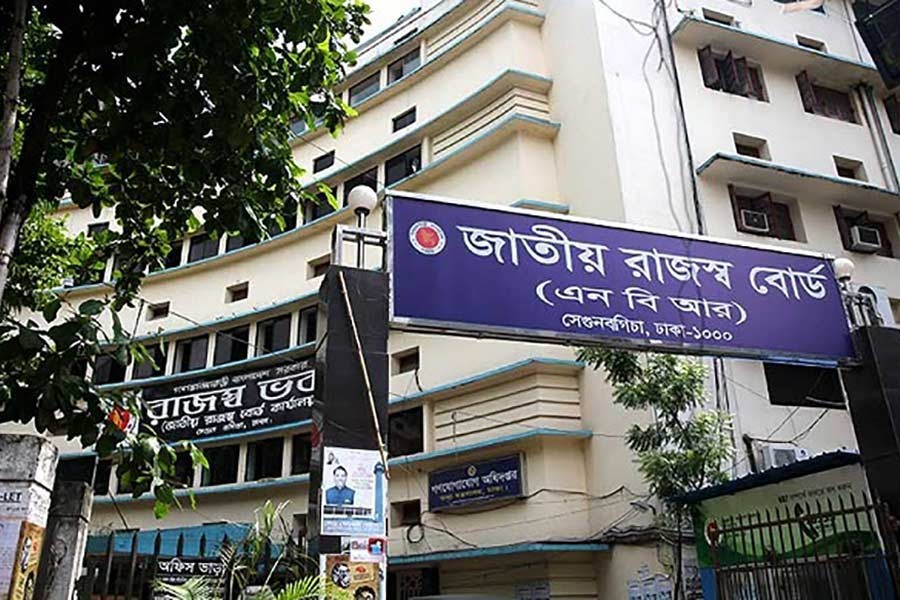 The National Board of Revenue (NBR) earned Tk 24.13 billion in the last two fiscal years by disposing of some 345 revenue-related cases through the Alternative Dispute Resolution (ADR) system.
According to sources at the NBR, four persons helped the revenue collecting authority dispose of the cases in 2017-18 and 2018-19 financial years, reports UNB.
Of the total amount, former NBR official Tarique Haider helped fetch Tk 15.16 billion through disposing 139 cases. In return, he took Tk 5.3 million as his fees.
An amount of Tk 7.15 billion was deposited with the national exchequer through auditor Humayun Kabir while NBR official Syed Aminul Karim helped collect Tk 1.50 billion and Alauddin Tk 317.0 million.
As per the existing law, the person who will help collect the revenue will get fees at a fixed rate. The NBR and the taxpayer will bear the fees equally.
In 2018-19 fiscal year, the NBR had targeted to dispose of 200 cases through the ADR system. But the number of applications submitted to the NBR to this end was 231 involving Tk 16.32 billion.
Of the total applications, 124 were settled down completely while 18 partially and 41 are under process.
The target for 2017-18 was 190 while the number of submitted applications was 360 amounting to Tk 27.01 billion.
Of them, 221 were disposed of completely while eight partially and 131 remained unsettled.
As per the existing law enacted in 2012, the ADR is a system that allows the NBR and taxpayers to settle tax-related disputes outside the court with the assistance of a third party through discussions.
As per the law, a senior NBR official said, taxpayers need to apply to it have their tax-related disputes resolved through the ADR.
He mentioned that some taxpayers always try to evade tax and feel encouraged to resolve the matter in court."Those who fail to make any gain in the court usually come for settling their disputes through the ADR."
Currently, the amount of revenue that remains uncollected for a long time due to 32,000 pending cases in various courts is more than Tk 500.00 billion, the NBR official said.
According to sources at the NBR, some big business houses of the country applied for having their tax-related disputes resolved through the ADR system.
An NBR official involved with the ADR said the system is yet to bring full benefits for both of them and the national exchequer due to the reluctance among the businessmen.
"The NBR has taken various initiatives to make the system dynamic. A former NBR member has been appointed after forming a neutral cell for this system," he said.