The central bank has circulated a 'Code of Conduct' for all banks and non-bank financial institutions (NBFIs) of the country with effect from January 1.
All banks and financial institutions have been asked to adhere to the newly-formed guidelines by the Bangladesh Bank (BB).
A BB circular in this regard was issued on Monday to ensure integrity and high ethical standards in financial sector in all of their day-to-day activities aligned with the government's Vision 2021.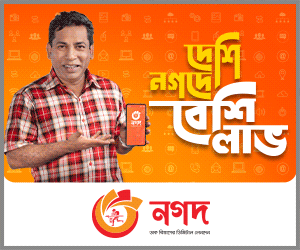 Signed by BB General Manager Abu Farah Md. Nasser, the circular reads that the key objective of this code of conduct is to protect the interests of customers, owners, employees and stakeholders of all banks and NBFIs.
It's also been stated that the code of conduct will serve wider interests of the society as well.
Another key objective of the BB guidelines, it said, is to promote fair competition among institutions and strengthen overall banking and financial environment in the country.
The guideline is a minimum requirement but not necessarily limited to the instructions given.
The banks and NBFIs can also develop the guidelines in line with their businesses.
All listed banks, therefore, have been instructed to prepare their 'Code of Conduct' within December 31 this year, which must be in effect from January 1 next year.