Ovibashi Karmi Unnayan Programme (OKUP) has demanded allocation equivalent to 10 per cent of total remittances, sent by migrant workers annually, in the upcoming national budget for ensuring the welfare of workers.
The migrant rights body also sought budgetary allocation for monthly allowances to socially and economically vulnerable returnee migrant workers by including them in the 'social safety net' programme, said a press release on Saturday.
OKUP's other demands include launching provident fund for guaranteeing social benefits of migrant workers for their protection and increasing incentives on remittances from existing 2.0 percent to 5.0 percent.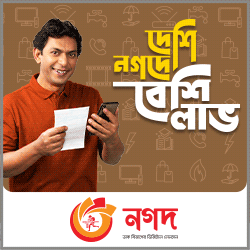 It said labour migration makes a significant contribution to the country's socio-economic development.
According to the Bureau of Manpower Employment and Training, about 13 million people have been deployed in overseas job through the government channel.
Of them, 5.9 million Bangladeshis were deployed during the last 10 years of the present government. At the same time, migrant workers also sent home a significant amount of remittances so far.
In the Covid-affected fiscal year (2019-20), Bangladeshi migrant workers sent US$ 18.21 billion which was 9.8 times higher than the previous fiscal year.
Due to the 'unsafe' recruitment process, many migrant workers do not get promised jobs and salaries which are subjected to labour rights violations.
Many women migrant workers return to the country after being subjected to various forms of physical and mental abuses.
Most of them cannot get necessary treatment due to a lack of money. Many returnee migrant workers lead miserable lives socially and economically after being unable to repay their loans taken out for migration or starting new business.
In such a situation, the grassroots migrant organization 'OKUP' has demanded necessary budget allocation in the next fiscal year.