Plan to boost rural economy with tea, coffee tourism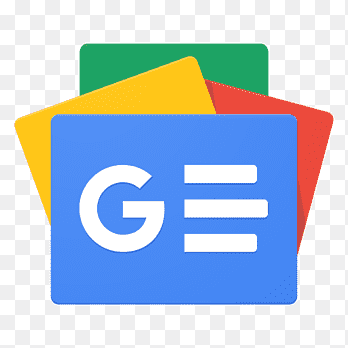 For all latest news, follow The Financial Express Google News channel.
Bangladesh's tourism authorities are exploring the potential of 'tea and coffee tourism' to promote the entertainment industry, diversify business and boost the country's rural economy at the same time.
The tourism model, which has been successful in China, involves bringing visitors to tea and coffee gardens for entertainment and education. This could help to create jobs and boost incomes in rural areas, where poverty is widespread.
"We aim to implement this tourism model in tea and coffee gardens in Bangladesh," said Abu Tahir, CEO of the Bangladesh Tourism Board. "This will promote the country's tourism and help eradicate rural poverty, especially the marginalised people."
Tea and coffee gardens in Bangladesh are already popular tourist destinations, but the tourism authorities believe that there is potential to attract even more visitors.
By offering a variety of activities, such as tea tasting, coffee roasting and nature walks, they hope to create a more immersive experience for visitors.
"The revenues will boost the gardens through charges for entry and direct sales of tea and coffee," Tahir told the FE while reminiscing his visit to China's Yunnan province. "There will also be more sales online."
The tourism authorities are currently working with tea and coffee garden owners to develop a tourism plan. The tourism board CEO hopes to hold a workshop with all stakeholders, including the tea regulatory body Bangladesh Tea Board, in the coming months to finalise the plan.
However, there are numerous challenges as local tea estate owners say they are yet to receive any response from the authorities about their proposal seeking a mixed-use of their gardens.
The current land laws do not allow tea estates to be used for other purposes except tea plantations.
"We've submitted a proposal to the Prime Minister on the matter which will help diversify our business and promote tourism," said Dr Kazi Muzafar Ahammed, secretary-general of Bangladesh Tea Association.
"The land ministry needs to undertake a reform to introduce such tea tourism in the gardens as the existing agreement does not allow it," said one of the tea entrepreneurs.
Currently, the tea industry provides direct employment to over 100,000 people in 166 tea estates. The industry provides a livelihood to 500,000 people directly and another 500,000 people indirectly who depend on the tea through trading, brokerage, warehousing and other ancillary service industries.
Although the tea industry has been operating in Bangladesh since 1857, coffee cultivation is comparatively new. However, the demand for coffee by the growing middle-class people boosted both its cultivation and imports.
Mr Shahidul Islam, a project director on Coffee and Cashew nuts of the Department of Agriculture Extension, told the FE that there are around 60 coffee gardens on around 1,500 hectares of land stretching up to 19 districts.
He said the coffee market is growing fast in Bangladesh amidst the surges of middle-income people, and this market size is over 10 tonnes per annum, mostly imported.
Mr Islam said some new coffee growers have built their gardens keeping in mind tourism. He mentioned that one young entrepreneur in Golapganj upazila of Sylhet has already begun such coffee tourism, attracting many people to the garden every day.
Abdur Rob, the owner of the Alvina Coffee Garden at Galpoganj, told the FE that people come every day and they enjoy the garden. "We've planned to build more infrastructure so that people can drink coffee and taste it fresh while sitting in the garden."
Bordering districts with Laos, Vietnam, and Myanmar with Yunnan have huge success stories of the model in coffee and tea tourism, seen by this scribe while visiting Yunnan in China recently.
The people familiar with the matter in the tea and coffee gardens in bordering areas of Yunnan told this correspondent that the government provides major infrastructure support, for example, roads, bridges and research and development initiatives to make such tourism a success.
Such tourism needs to be invested in by the government for developing roads, lab infrastructure and R&D. China did it under a government policy of revitalising its rural areas.
While visiting coffee and tea gardens in Pu'er city in Yunnan and its villages, huge numbers of tourists were found who mostly enjoy the gardens.
The Beigui Coffee Company produces one of the most popular brands in China, beginning in the late 1990s. It has a number of coffee gardens on 400 hectares of land, accounting for 2.8 per cent of the coffee planting area.
Every day, huge crowds visit there. Even people visit from Beijing and other big cities. They taste the garden-fresh coffee.
Mr Deng Jialu, manager of the Beigui Coffee Company, said that many international coffee brands like Nestle and Starbucks have been importing coffee beans from his company to supply them across the world.
However, the revenues fetched from agrotourism were merely US$44 billion in 2013, but it went up to $123 billion, or approximately 180 per cent higher in eight years to 2019 in China, according to the CGTN (China Global Television Network) and National Bureau of Statistics of China.
Rural tourism in China increased by more than 300 per cent year-on-year basis to March 2021, according to CNN reporting, quoting trip.com, one of the largest online travel agencies in the world.