Remittance from migrant Bangladeshi workers dipped over 12 per cent in the past calendar year from an unusual pandemic-time pickup in 2020, for reasons that include their higher expenditure.
The lure of higher gains from sending money home through alternative channels for greater returns on the dollar in kerb markets is deemed another major reason for fall.
Bangladeshis working abroad sent a total of US$22.07 billion in 2021-the immediate-past year that saw a letup in the Covid-19 invasion. The figure was much higher at $24.78 billion in 2020, during prime time of the pandemic, according to Bangladesh Bank statistics.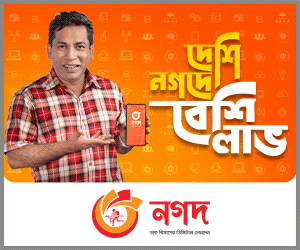 However, this downturn is almost exactly what was projected by the World Bank in October 2020.
As the Covid-19 pandemic and resultant economic crisis continue, the amount of remittance sent home is projected to stand down at 14 per cent by 2021 compared to the pre-pandemic level in 2019, according World Bank's Migration and Development Brief.
In the meantime, economists believe that the reopening of the economies raised expenditure for the Bangladeshi people living abroad as they can travel and buy more goods than in the lockdown periods. And prices are high amid such demand surge.
"The remittance inflow dropped mainly as economies open up after long pandemic and the Bangladeshis working around the world have to spent more money in their respective counties," says Dr Ahsan H. Mansur, executive director at the Policy Research Institute of Bangladesh (PRI).
On the other hand, a study conducted by BIBM recently showed that following the reopening of economies, the illegal 'hundi' trading in the monetary underworld spiked, leading to fall in the remittance in the formal channel in the country.
The previous calendar year had witnessed a record inflow of remittances worth $24.78 billion with a stellar growth of 36 per cent which supported the external account of the country.
The inflow of remittances enabled the Bangladesh Bank to maintain an overall balance-of- payments surplus as both the export and import performances were poor in the past year.
During the July-November five months of this fiscal year, the current account had shown a deficit worth more than $6.0 billion.
May month's money sent home was the largest amount, nearly $2.2 billion. On the other hand, the lowest monthly remittance was in November last at $1.55 billion.
The average monthly remittance inflow was $1.8 billion.
According to the latest data issued Sunday by the central bank of Bangladesh, state-owned Agrani Bank is the biggest one to attract the Bangladeshi workers to remit their hard-earned currencies to the home country.
Islami Bank Bangladesh is the biggest recipient in the private sector followed by Dutch-Bangla Bank.
Saudi Arabia is believed biggest source of forex from the Bangladeshis followed by the USA.