Revenue reform call gets louder as key budget challenges identified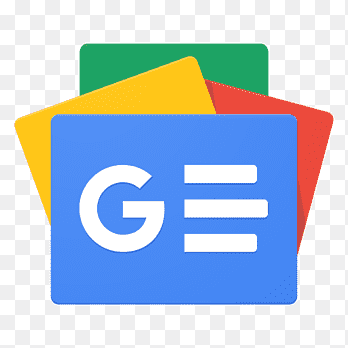 For all latest news, follow The Financial Express Google News channel.
Economists, experts, and business leaders in a post-budget meeting on Wednesday highlighted soaring inflation, extensive bank borrowing, dwindling forex reserves and lax tax administration as significant challenges facing the Bangladesh economy.
"Total domestic financing requirement of the budget will be about Tk 1.6 trillion, and since non-bank financing in the form of National Savings Certificates is very negligible or negative, almost the entire amount would need to come from the domestic banking system," noted economist DrAhsan H Mansur at the meeting organised by the American Chamber of Commerce (AmCham).
He pointed out that scheduled banks are already experiencing a liquidity shortage and very slow deposit growth (7.5 per cent till April). Therefore, if the government borrows from scheduled banks, it will crowd out the private sector and sharply increase lending interest rates.
He said the total capacity of banks to expand credit will be less than Tk 1.5 trillion, which would barely be sufficient for the private sector's requirements. As a result, budget financing in FY24 would primarily need to come from the central bank in the form of high-power money creation.
"Bangladesh will need to mobilise about US$ 10 billion in net financing from external sources for budget financing, which is equivalent to about Tk 1 trillion," DrAhsan H Mansur said.
"Given the need to repay about US$ 2 billion in principal, the gross financing requirement will be about US$ 12 billion. Bangladesh has never borrowed such a high amount in the past."
The economist highlighted the challenges posed by limited or no access to the international capital market and the recent downgrading of Bangladesh's sovereign rating by Moody's, which would hinder exploration of new sources in FY24.
"Inflation is almost 10 per cent and accelerating, while global commodity prices are declining and dropping below pre-Ukraine-Russia war levels," he said, adding that no monetary policy measures have been taken to combat inflation as of now.
"Concern over interest payment - both foreign and domestic - is increasing over time. It is projected to surpass Tk 1,000 billion in FY24, which is about 30 per cent of the NBR revenue of FY23," he added.
DrAhsan H Mansur said the external current account deficit significantly declined due to import compression resulting from the ongoing dollar crisis. The newly emerged deficit in the Financial Account of the BOP is a matter of serious concern.
While discussing the stubbornly high inflation, Planning Minister MA Mannan said inflation is caused by a lot of factors, many of which are beyond the government's control.
He explained that in the wake of the twin shocks of Covid and the Ukraine war, the country does not have enough dollars to intervene and keep supply situations normal.
But he mentioned that the government is taking measures to ensure a sufficient stock of essential commodities like rice, salt, onion, etc, at different points across the country to prevent market manipulation by ensuring an adequate supply.
He noted that although the IMF has gained significant attention in the media, they do not hold much influence in reality. "There is no pressure from them, and that is beyond their mandate."
MA Mannan said that there is no point in considering the IMF as "a pressure machine".
The planning minister said the national budget for the next fiscal year was formulated against the backdrop of the fallout from the Covid pandemic and the ongoing Ukraine war.
Regarding the advance income tax, he said that personally, he is against such measures, but this type of step was taken to mobilise revenue.
On the proposed income tax law, DrAhsan H Mansur said that although the country needs a new income tax law, the government should not rush to pass it.
The economist suggested that the new income tax law should be formulated in line with the best international practices. "It should not be, quote unquote, homegrown. No, I don't believe in that."
DrAhsan H Mansur added that consultations with internal experts must be done beforefinalising the law. "Otherwise, I'm afraid our tax administration people have very limited knowledge about international tax laws."
AmCham President Syed Ershad Ahmed presented some recommendations to the government in his speech. On the issue of forex reserves, the AmCham president said that instead of a gross import ban, the country should speed up the implementation of foreign-funded projects and reconsider own-funded projects that have a sizable import component.
This will ensure safeguards against economic shocks caused by volatile energy input prices and help finance balance-of-payments deficits, he said.
He also noted that instead of a traditionally heavily RMG-dependent export basket, policy support should be extended to businesses and industries to effectively implement existing policies, create a user-friendly process and further allocate national funds to enhance this potential source.
The Chamber recommends allocating more funds in the energy and power sectors and focusing on offshore explorations as well as investments in renewable energy. This will not only benefit us environmentally but also contribute to economic growth through job creation and market expansion in related industries supporting clean-energy technologies.