Raising hopes for the economy in 2022, Dhaka Chamber of Commerce and Industries (DCCI) president Rizwan Rahman says Bangladesh survived in 2020, revived in 2021 and now is the time to thrive.
"The resilience of the private sector has led us to where we are as a country now," he observed.
"The stimulus boost and pro-business policies… also supported the positive growth of the economy."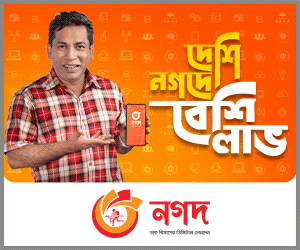 Mentioning the prime minister's vision for the next two decades, he says it is time for the private sector to work in tandem with the government to convert that vision into a mission.
Recognising continuous and inclusive stakeholder consultation to face the upcoming challenges of the LDC graduation, Mr Rahman says, "If addressed properly, I'm confident we can convert those challenges into opportunities."
The DCCI has always been the key voice of SMEs as well as large corporations, and it looks forward to working closely with the government in order to achieve the goals of 2026, 2030 and 2041.
On the current health of the financial sector, he says: "If there is any anomaly in the financial sector, it's the access to finance for SMEs."
The issue has always been talked about, but no concrete action has been taken, he deplores the fact.
"We need to stop collateral-based financing and start cash flow-based funding for small and medium investors," Mr Rahman suggests.
He says SMEs contribute over 75 per cent to the GDP in China while it is less than 25 per cent in Bangladesh.
The rate is 60-65 per cent even in countries like India, Sri Lanka and Hong Kong.
"We need to encourage SMEs by listing them in the capital market so that they can collect cheaper and long-term financing by reducing existing stress on financial institutions."