Problem of long-term financing
Vibrant capital, bond markets seen as most potential answers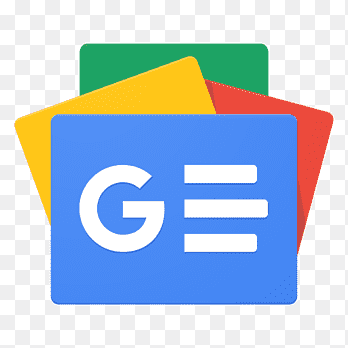 For all latest news, follow The Financial Express Google News channel.
Experts at an international conference have suggested developing vibrant capital and bond markets to create long-term financing options for businesses.
Businesses in Bangladesh now totally depend on the banking sector for term loans, whereas, as per global practice, such types of funding mainly come from alternative sources, they said.
They also underscored the need for developing alternative financing sources to help the private sector flourish.
The Dhaka Chamber of Commerce and Industry (DCCI) and the GuarantCo, a Private Infrastructure Development Group (PIDG) company, jointly organised the conference titled 'Local Capital Market Infrastructure Financing' at a city hotel on Sunday.
Speaking as the chief guest, prime minister's private industry and investment adviser Salman F Rahman said one of the big problems for the private sector is that there are no long-term financing institutions in the country.
"We are dependent on commercial banks for any long-term financing. They collect short-term deposit but provide long-term financing. This is a serious fundamental mismatch," he said.
The long-term financing is needed not only for infrastructure projects but also for industrial ventures in the private sector, he added.
Mr Rahman also said the government is seriously studying how to start a bond market and how to successfully use bonds to finance infrastructure projects and the private industry.
Pointing out the problems facing the country's capital market, he said the market suffered two major crashes -- one in 1996 and the other in 2010 -- which eroded investors' confidence.
"… and unfortunately, all the stakeholders of the capital market… do not understand that it is in the nature of the capital market to rise and fall. This is something which has happened in all the markets," he said.
Especially in an emerging market, before the market matures, it is even more expected that this kind of fluctuations in prices will take place, he added.
"As it was an emerging market, the fluctuation in price was huge; and all stakeholders have now, I would say, retreated into a comfort zone; and I am quite happy that the market is now going up and down within certain narrow limits," he added.
Mr Rahman urged all to look into these factors and act to restore stakeholders' confidence. The ups and downs in the stock market are not something unnatural, he noted.
Chairman of the Private Infrastructure Development Group (PIDG) Andrew Bainbridge said capital markets, especially bond markets, have been the dominant source of finance for infrastructure projects in mature and developed countries.
"With GuarantCo's credit guarantee solutions, I hope that we will soon see pathfinder work in developing Bangladesh's bond market as an important source of funding for infrastructure projects," he noted.
GuarantCo chief executive officer Lasitha Perera presented a keynote paper on Bangladesh's bond market.
He said there is a necessity for "crowding in" domestic institutional capital, from investors such as pension and insurance funds, to provide long-term stable financing for the development of critical infrastructures.
DCCI president Osama Taseer said Bangladesh's economy will require nearly US$300 billion until 2030 for infrastructure development in order to raise infrastructure investment up to 6.0 per cent from current 3.64 per cent of gross domestic product (GDP).
"The critical reason which holds back the participation of private sector in infrastructure development is (lack of) access to long-term financing," he said.
Mr Taseer said the banking sector's contribution to total fund requirement for infrastructure development is insignificant while the capital market, bond market, venture capital fund, pensions fund are passive in Bangladesh as vehicles for infrastructure financing.
"We need to develop the capital market and secondary bond market which will allow savers, corporate and individuals to bridge the gap of infrastructure financing need," he added.