Credit card usage in BD
VISA rules the roost, says BB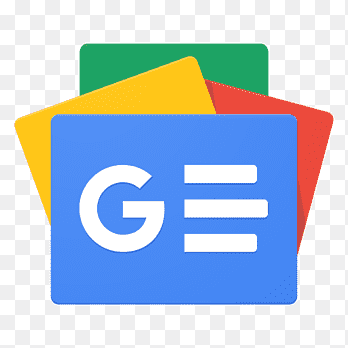 For all latest news, follow The Financial Express Google News channel.
Transactions through credit cards continue to grow with VISA, thereby dominating the credit-card usage among Bangladeshis at home and abroad, according to officials.
Not only Bangladeshis, but also the foreigners, who stay here for varied purposes, use the VISA card most in terms of transfer funds electronically.
These are the findings of a Bangladesh Bank (BB) report styled 'An Overview of Credit Card Users Spending Pattern within and outside the Country' for March 2023.
The report was released on Thursday.
According to the report, credit card-based transactions in the domestic market rose by 9.79 per cent in March 2023 compared to that of previous month.
The transacted amount was Tk 23.75 billion in March 2023 when it was Tk 21.63 billion in February 2023.
Of the total figures, the share of VISA credit card was 70.26 per cent followed by MasterCard (17.04 per cent) and AMEX (12.50 per cent).
On the other hand, others (Diners, QcashProprietary, JCB and UnionPay) hold the remaining part.
At the same time, the amount transacted by Bangladeshis outside the country was recorded at Tk 4.26 billion last March, which was up by 36.24 per cent from the February volume of Tk 3.13 billion.
During the period too, VISA dominated the market with a 77.35-per cent share. MasterCard held 13.48 per cent.
On the other hand, transactions through credit cards issued by other countries rose to Tk 2.37 billion in March from Tk 2.15 billion recorded in February.
VISA's dominant role was observed in this category too with capturing a 60.76-per cent share. MasterCard stood next with a 38.38-per cent share, reads the report.
Seeking anonymity, a BB official said the volume of credit card-based transactions keeps rising in the home market with high costs of living amid rising inflation.
Analysing the spending behaviour of credit cardholders, he said it is found that they mostly used credit cards in department stores where 55.25-per cent transactions occurred in March.
On the other hand, an estimated 11.90 per cent and 7.86 per cent took place in fund transfer and utility bills respectively.
According to the BB official, it has been observed that the credit cardholders mostly used their plastic in the neighbouring nation India.
An estimated 24.32 per cent of cross-border transactions took place in India, he added.
Remaining cross-border transactions took place in the USA (11.95 per cent), Thailand (9.92 per cent), the UAE (9.70 per cent), Singapore (8.07 per cent) and the UK (5.84 per cent), according to the central banker.
When contacted, VISA Bangladesh, Nepal and Bhutan country manager Soumya Basu said overall credit-card penetration was still very low in Bangladesh compared to other countries.
However, consumer spending through credit cards is growing at a fast pace here, he told the FE.
Mr Basu said credit growth could get a fillip with supportive regulations making it simpler for new consumers to experience the benefits…
New to credit consumer segments like students, who are first-time credit card users, small businesses and consumers, who transact through mobile wallets, show great potential for accelerated credit adoption.
"We'll continue to partner with our valued banking and fintech clients to drive this adoption," said Mr Basu, citing that they have robust risk management mechanisms like Visa Advanced Authorisation that helped prevent an estimated $26 billion in fraud last year.