Fiscal headroom is shrinking in Bangladesh as interest payments on public debts topped during the first six months of this fiscal year, sources say, largely for government borrowing to support fund-sapping undertakings.
The half-yearly expenditure on interest accounted for 49 per cent of the full-year allocation for the purpose in FY22--at least 1.0 percentage point higher than that of the same period a year earlier. The amount is 29 per cent of payments made in the first six months of the fiscal year.
The payments amounted to Tk 334.33 billion, for both domestic and foreign debt servicing, during the July-December 2021 period, according to the a latest publication of the Ministry of Finance.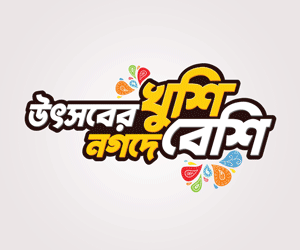 The other major heads of the payments from the operating expenditure are general public services at nearly 24 per cent to Tk 273.46 billion, education at 17 per cent to Tk 194.16 billion, social security and welfare nearly 5.0 per cent to Tk 55.51 billion and healthcare over 4.0 per cent to Tk 50.4 billion.
Economists say Bangladesh borrows heavily not only to finance current expenditures but also to service existing debts, constituting the largest part of the expenditure.
They note that higher interest payment means the government is losing money that could be utilised for development purposes.
Dr Masrur Reaz, a former economist at the IFC, says this is a large part of the budget and such expenditure shrinks the fiscal space.
"Resources that could have been spent on essential sectors like health, education or public investment are now being dedicated to interest payments," he told the FE.
Interest payments remained higher on many grounds that include higher rate of national saving certificates, expensive bank borrowing, delay in executing the projects and lack of relevance of many projects. There are many overvalued projects, too.
Dr Reaz, also chairman at the Policy Exchange of Bangladesh, feels that the government should borrow from concessional sources where the rate of interest usually remains much low.
He says the government can accrue surpluses by controlling "fiscal waste".
Dr Zahid Hussain, an independent economist of Bangladesh, told the FE that people have limited source for investing their hard-earned money.
"As a result, they go for risk-free investment like the national savings certificates, leading to rise in the government borrowing from the expensive sources."
Out of the total sum of Tk 685.89 billion earmarked for interest payments on debts, Tk 620 billion, or over 90 per cent, will go for servicing domestic debt.
A senior official involved with government development planning, on condition of anonymity, told the FE that domestic borrowing is unsustainable.
He says domestic borrowing is always at high commercial rates and external borrowing is mostly at concessional rates. "That's why domestic borrowing costs the economy more."
Dr Hussain says government needs to widen the tax base using technology for tax enforcement while reducing expenditures on losing state-owned enterprises.
"Actually there is no quick fix to this. That's the bottom line," he notes.
The total budgeted outlay for the current fiscal year is Tk 6.0368 trillion, of which 60 per cent or Tk 3.615 trillion is earmarked for operating expenditure to run the administration while the remaining Tk 2.37 trillion for development expenditure.