Talks begin today (Wednesday) in Delhi about introducing the stalled sub-regional transport connectivity under BBIN bloc, leaving out a reluctant Bhutan.
The negotiations on implementation of the Bangladesh-Bhutan-India-Nepal (BBIN) motor-vehicle agreement (MVA) are resuming nearly two years after the suspension following Bhutan's last-minute volte- face.
Sources in Dhaka said Tuesday nodal officials of Bangladesh, India and Nepal--now abbreviated to BIN--will sit for next two days in New Delhi to start the process of implementation of the MVA in these three countries following an agreement to keep the option open for Thimphu to join in anytime later.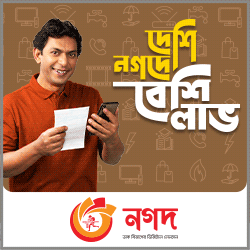 "The meeting of Bangladesh, India and Nepal is to resume the process of implementation of BBIN MVA which stalled after the drafting of the protocol in March 2016," said an official involved with the meeting preparation.
He said the tri-nation meeting will discuss the relevant issues to finalise the draft protocol and take measures to execute the MVA on trans-border transport movement within the three sub-regional countries without changing the agreement.
India took the initiative to convene the meeting after Bhutan had given 'no objection' to starting seamless movement of passenger and cargo vehicles through the three out of the planned four-member bloc.
Since the BBIN MVA was signed on June 15, 2015, Bangladesh, India and Nepal ratified the agreement while Bhutan halted. Though the lower house of the Himalayan country endorsed the agreement, its upper house refrained from ratifying it fearing environmental impact on the country owing to increased traffic of heavy-duty vehicles.
Bhutan, during these days, however, attended related meetings for drafting protocols and participating in trial run of motors to carve out routes.
But all kinds of activities came to a halt when Bhutan's parliament refrained from ratifying the agreement.
Officials of the Ministry of Road Transport and Bridges in Dhaka said there will not be any change in the original four-nation agreement.
Shafiqul Islam, nodal officer of Bangladesh, said the meeting is organised under the ongoing process with the consent of Bhutan.
He, however, denied Bhutan's rejection of MVA participation and said the country is still in the process of ratifying the agreement.
"It may take some time in the case of Bhutan. But other member- countries decided to proceed on the process," he told the FE over phone.
The officials also said the meeting is to discuss issues of customs and immigration formalities apart from protocol finalizing to implement the MVA.
A five-member delegation with representation from foreign ministry, customs and immigration will attend the road transport ministry-level meeting.