State-run Bangladesh Petroleum Corporation (BPC) recently sought intervention by deputy commissioners (DCs) of bordering districts to check smuggling out of fuel oil across the border.
It also requested the Energy and Mineral Resources Division (EMRD) under the Ministry of Power, Energy and Mineral Resources (MPEMR) to take necessary measures against taking illegally the products into neighbouring India.
"We have provided the DCs with a list of petroleum filling stations located in the bordering districts to facilitate the vigilance," a senior BPC official told the FE.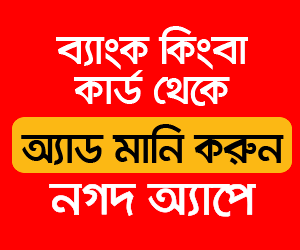 He said smuggling of petroleum products has become rampant recently as their prices are lower in Bangladesh compared to the next door neighbour.
Oil prices in Bangladesh are fixed by the government through executive order and the last change was made on April 24, 2016 when the government reduced the retail price of furnace oil, diesel, kerosene, octane and petrol to Tk 42 per litre, Tk 65 per litre, Tk 65 per litre, Tk 89 per litre and Tk 86 per litre, following the drastic fall of oil prices in the international market.
These prices are now effective in the domestic market of Bangladesh.
But in India, the oil price is determined in accordance with the movement in the international market, said the BPC official.
According to BPC, one litre of diesel in India is now Tk 22.34 higher than Bangladesh, which prompted the smuggling rackets to smuggle out diesel across the border. Currently, the price of diesel in India is Tk 87.34 per litre.
The BPC is presently incurring a loss of more than Tk 100 million every day as the corporation is buying oil from international market at higher prices and selling the products at lower prices in the domestic market.
The loss stands at Tk 9.80 per litre for trading furnace oil while Tk 5.24 per litre for diesel and Tk 4.74 per litre for kerosene, considering the January oil price in the international market.
After witnessing a lower price of oil in the international market in last three years since late 2014, the fuel oil price in the international market started escalating since mid-June last year due to cut in oil production by some of the major oil exporters coupled with international political turmoil.
Petroleum products are being smuggled into India in both bulk and retail quantity due to the substantial price gap, said sources.
Oil demand in the petroleum filling stations in the bordering areas increased significantly over the past several months as a consequence, said a BPC official.
The official could not provide any specific assessment about the quantity of smuggled out petroleum products, but said it would be several hundred tonnes per day.