Hailing the proposed national budget, women entrepreneurs on Friday sought some measures like a rise in income tax threshold limit amid challenges in coronavirus pandemic to make it women-friendly.
Bangladesh Women Chamber of Commerce and Industries (BWCCI) and Women Entrepreneurs Network for Development (WEND) welcomed the budget for attaching highest importance to sectors like SME and social safety.
But the BWCCI demanded an increase in the tax-free income limit to Tk 400,000 and the WEND to Tk 500,000.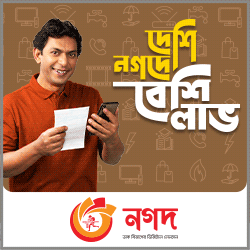 The national budget for fiscal year 2020-21 has proposed tax-free income limit at Tk 350,000.
The BWCCI demanded continuation of the reserve allocation of Tk 1.0 billion for women entrepreneurs like the previous years.
It also sought a waiver of VAT and tax for six months after resumption of business, reduction of VAT to 4.0 per cent from 15 per cent for women owned business.
WEND president Dr Nadia Binte Amin greeted the proposal to reduce personal tax rate from 10 per cent to five per cent.
But she demanded specific directives for women entrepreneurs who are engaged in small and medium enterprises.
Both the associations have suggested that the budget focuses on economic empowerment of women towards the sustainable growth of the country.