'Cautiously accommodative' MPS unveiled for second half of FY23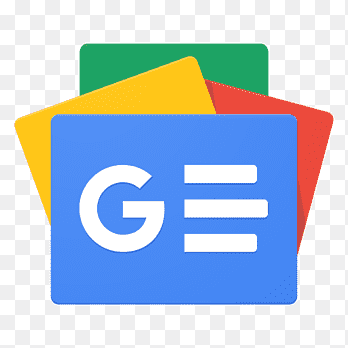 For all latest news, follow The Financial Express Google News channel.
Bangladesh Bank (BB) on Sunday announced a 'cautiously accommodative' Monetary Policy Statement (MPS) for the second half of the current fiscal year 2022-23 (H2FY23), according to BSS.
"BB's monetary and credit programmes for H2FY23 will pursue a cautiously accommodative policy stance to contain inflationary and exchange rate pressures, support desired economic growth, ensuring the necessary flow of funds to the economy's productive and employment generating activities," said BB Governor Abdur Rouf Talukder while unveiling the MPS at BB headquarters in the city.
In the new policy, private sector credit growth was kept unchanged at 14.1 per cent while the public credit growth ceiling increased to 37.7 per cent for June from the previous ceiling of 36 per cent.
In his speech, Talukder said the world economy has been facing a complex situation owing to the war in Ukraine, the zero-Covid policy in China, energy shortages in Europe, protectionism in the United States and skyrocketing debt burden in developing countries.
"The new wave of Covid-19 in North-East Asia, particularly in China, Japan, South Korea, Taiwan, and Russia, is also a great concern for the world economy. Bangladesh is no exception, facing inflationary, liquidity, and exchange rate pressures during the last few months, mainly due to external shocks. The high NPL ratio and the issue of good governance in banks and NBFIs are also matter of concern for the financial stability of the economy," he added.
To overcome these challenges, he said, BB has already taken a series of policy initiatives, which include raising the policy interest rate amid quantitative tightening through the selling of a huge amount of dollars in the market; continuing the repo and liquidity support facilities for banks and NBFIs, and extending the refinance facilities to neutralise the tight liquidity condition; discouraging imports of luxury and non-essential commodities; enhancing the facilities to improve the export receipts and inward remittances; and engaging with concerned commercial banks and NBFIs to deal with NPLs and good governance issues.
Talukder, however, said BB has decided to increase its policy rates by 25 basis points, the repo rate to 6.00 per cent from 5.75 per cent, and the reverse repo rate to 4.25 per cent from 4.00 per cent as a part of its current policy stance.
"BB emphasises raising production and employment opportunities by providing necessary funds to various productive sectors of the economy. BB's monetary policy also seeks to promote import-substituting economic activities and dissuade imports of non-essential commodities to reduce the exchange rate pressure, protect foreign exchange reserves and control imported inflation," he mentioned.
Considering the current market conditions, he informed the lending rate cap for consumers' credit has been relaxed to vary up to 3.00 percentage points, along with the complete removal of the deposit floor rate.
"There is no cap for credit card loans," he added.
In the presence of a suitable economic condition, he said, the removal of the remaining lending rate cap will be considered.
He said BB is taking necessary measures to gradually move towards a market-based, flexible, and unified exchange rate regime (within a 2.00 per cent variation) by the end of this fiscal year.
Talukder said the central bank is taking necessary measures to gradually move towards a market-based, flexible and unified exchange rate regime by the end of the ongoing fiscal year.