The central bank will announce its second half-year (January - June) monetary policy of the current fiscal today (Monday).
Bangladesh Bank Governor Fazle Kabir will unveil the monetary policy statement (MPS) at a press conference at Bangladesh Bank.
Official sources at the central bank said the new monetary policy will emphasise on continuation of the current policy to support the targeted GDP growth at 7.4 percent by quality credit to encourage investment in productive sector.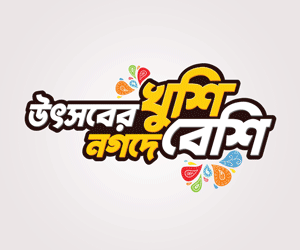 "The new MPS will mainly focus on ensuring quality credit," said a top official at Bangladesh Bank.
He mentioned that such emphasis on quality credit is being given because of huge bad loans in the banking sector.
UNB said many economists in the country are critical of the current situation in banking sector against the backdrop of huge non-performing loans as well as bad loan disbursed by some banks.
Centre for Policy Dialogue (CPD), a think-tank, termed 2017 as a year of banking scam.
However, the BB officials hinted that the central bank will not allow any expansionary policy in the coming months as general election is approaching and will take place sometimes at the end of the current calendar year 2018.
The central bank will try to cautiously handle the situation so that spending by candidates in the coming parliamentary election will push up inflation, said a BB official preferring anonymity.