Coronavirus fallout: Import orders drop by 12pc in January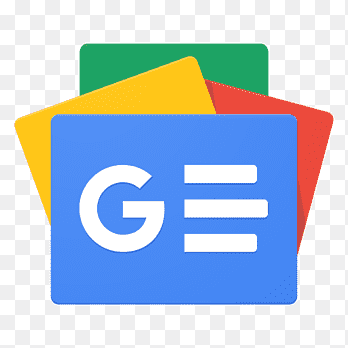 For all latest news, follow The Financial Express Google News channel.
Bangladesh's import orders dropped by more than 12 per cent or nearly US$663 million in January last due to supply chain disruption caused by the coronavirus outbreak in China.
Opening of letters of credit (LCs), generally known as import orders, came down to $4.63 billion in January from $5.29 billion a month ago, according to the central bank's latest data.
"The country's overall imports are maintaining a falling trend in the recent months mainly due to global economic slowdown and coronavirus outbreak in Wuhan of China," a senior official of the Bangladesh Bank (BB) told the FE.
The central banker also predicted that the falling import trend might continue until June this year.
"We've to wait another couple of months to know about the real impact of the coronavirus outbreak on our economy," the BB official said.
Also, the settlement of LCs, generally known as actual import, in terms of value, fell by nearly 9.0 per cent to $4.54 billion in January from $4.98 billion in the previous month.
Supply chain management is the management of the flow of goods and services and includes all processes that transform raw materials into finished products.
Rahel Ahmed, managing director (MD) and chief executive officer (CEO) of Prime Bank Limited, said the domestic demand particularly for back-to-back import of ready-made garment (RMG) accessories declined slightly mainly due to lower export earnings recently.
The country's overall export earnings dropped by nearly 5.0 per cent to $26.24 billion during the July-February period of the current fiscal year (FY), 2019-20, from $27.56 billion in the same period of FY '19.
"As China is our number one trading partner country, the coronavirus outbreak hampered the overall import activities of Bangladesh," the senior banker said while explaining the ongoing import situation.
Bangladesh imported goods worth $13.64 billion, which include raw materials, machinery and consumer products, from China in FY '19. It was about 25 per cent of total volume of imports in that fiscal.
The total imports stood at $55.44 billion in the last fiscal, according to the data provided by the customs department of the National Board of Revenue (NBR).
Talking to the FE, Md Abdul Halim Chowdhury, MD and CEO of Pubali Bank, said shipments from China have already been started arriving following disruption for some days.
"A good numbers of business conglomerates have already opened their LCs for importing different commodities ahead of the Holy Ramadan," Mr. Chowdhury noted.
Usually, a large quantity of essential commodities is imported to meet the additional demand of consumers during Ramadan, the month of fasting.
Abul Bashar Chowdhury, chairman of the Chittagong-based BSM Group, said LCs have already been opened considering higher demand for essentials during Ramadan.
"We're now importing commodities from various parts of the world, apart from China, to meet our domestic demand for essentials," a leading commodity importer said while describing the situation about commodities import.
Importers, however, said most of the import shipments got delayed due to Chinese New Year holidays which were extended following coronavirus outbreak.
Meanwhile, the country's overall imports decreased by 4.44 per cent to $34.58 billion in the first seven months of this fiscal year from $36.19 billion in the same period of FY '19.
Most items, excepting clinker, crude petroleum, chemicals, pharmaceutical products, wheat, spices and pulses, saw a decline in imports during the period under review, according to the latest report on commodity-wise landed imports at customs, prepared by the NBR.
Import of intermediate goods fell by 3.29 per cent to $19.81 billion during the July-January period of FY '20 from $20.48 billion in the same period of previous fiscal while capital goods import dropped by 13.19 per cent to $7.70 billion from $8.87 billion.
Abu Reza Mohd. Yeahia, deputy managing director of Islami Bank Bangladesh Limited (IBBL), said the impacts of the new virus were yet to be ascertained properly.
"It will take one or two months more to know the real impacts of the deadly disease on our imports," Mr. Yeahia explained.