The government will soon start negotiations aiming to sign a preferential trade agreement (PTA) between Bangladesh and Sri Lanka by July, in a bid to increase bilateral trade volume between the friendly nations.
As part of the move, the commerce ministry has already formed a high-powered 'Trade negotiation committee' to take the next course of action in this regard, said officials.
Additional secretary (FTA) of the commerce ministry has been named the chief negotiator of the committee.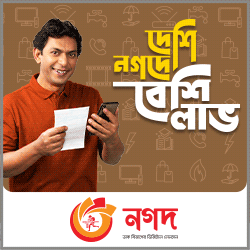 The ministry recently wrote to the foreign affairs ministry, requesting the latter to send the name of chief negotiator to Sri Lankan authority.
The twelve-member committee will work in coordination with the Sri Lankan side to carry forward the negotiations for PTA between the nations.
The Bangladesh committee will report to the commerce secretary on its progress.
The members of the committee include representatives from the foreign affairs and industries ministries, National Board of Revenue (NBR), Export Promotion Bureau (EPB), Bangladesh Trade and Tariff Commission (BTTC), and Bangladesh high commission in Colombo, Sri Lanka.
Economists advocate signing PTAs and FTAs (free trade agreements) to address the challenges when Bangladesh graduates to the next level, saying that preferential trade deals will help boost exports significantly.
An official of the commerce ministry also said, "We need to sign several PTAs and FTAs before (Bangladesh's) graduation, to reap benefits of the least-developed country category…."
After its graduation, Bangladesh will lose various tariff-related facilities it now enjoys as a least developed country (LDC), he added.
Earlier, Both Bangladesh and Sri Lankan already agreed to sign the deal.
In 2017, both the countries had finished required preparations to sign a free trade Agreement (FTA) - but the initiatives did not see the light of the day due to internal issues.
"We are now trying to start talks with a dozen countries including US and Canada for signing preferential trade agreements (PTAs) to help boost the country's export earnings," a senior official of the commerce ministry said.
Currently, he said, they have been giving priority to PTAs.
"FTA deal is very difficult," he said.
Some issues, including revenue losses, have been involved with FTAs as all products of both the countries under FTAs enjoy duty-free facility, he explained.
In March last, Bangladesh and Sri Lank signed 06 Memorandum of Understandings (MoUs) to increase bilateral cooperation between the two South Asian countries.
Bangladesh's first PTA was signed with Bhutan on December 06, 2020.