Dodge invasive digital currency, go cashless
Experts suggest as they call digital money 'surveillance tool'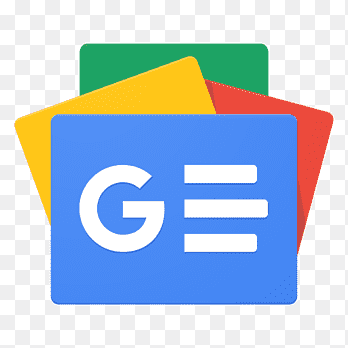 For all latest news, follow The Financial Express Google News channel.
Bangladesh should prefer building a cashless society rather than opting for invasive digital currency, experts suggest in disapproving of a move towards digitising money to be controlled by a central body.
In their advice for the central bank at a seminar Monday they said digital currency is a "surveillance tool" for the state that would encroach upon privacy in finance affairs.
Rather most of the objectives of digital currency can be achieved through the establishment of a cashless society—where money flows aerially through technological devices within and beyond borders.
Digital currency controlled by a central authority will be difficult to implement "in democratic and open societies as it traces citizens spending every penny by violating privacy", they opined.
However, the distinguished speakers said the government should also remain prepared for centralised digital currency and aware of its uses to stay ahead with the developments in the process of currency transformation happening now globally.
Decentralized finance or Defi is reported as a form of digital currency used for online transactions in the process of transformation in monetizing in the hi-tech era.
The seminar on 'Economics of Central Bank Digital Currency: Transforming Paper Money to Digital" was jointly arranged by Bangladesh University of Engineering and Technology (BUET), Scholars Bangladesh Society, Emerging Credit Rating Limited and Tier 1 Solution Limited on the BUET campus.
Executive Director of Policy Research Institute Dr Ahsan H Mansur told the meet that the key concern about digital currency is privacy violation.
He said these questions of privacy are coming up repeatedly around the world and researches are going on to find solutions to introduce digital money without violating privacy.
"Autocratic countries are much ahead in implementing centralised digital money while democratic countries are still researching how they can deal with privacy issues," he said.
Mr Mansur, who had once served the IMF, suggests the country should move fast towards a cashless society to reap the best benefits out of cashless economy.
"Through this, many objectives of digital currency will be achieved."
Transparency, efficiency, increasing volume of revenue earnings all will also be achieved through cashless economy, he told the audience.
He feels that preparations for digital also have to be taken parallelly alongside observing how controversial issues of digital currency are being dealt by the world.
Comptroller and Auditor-General of Bangladesh Mohammad Muslim Chowdhury thinks that the country needs to keep strengthening the process of becoming cashless society.
Ditching digital currency as a 'poison', the CAG said Bangladesh also needs to keep preparing for digital currency so that the country can adopt digital currency if major partners of the world, including the USA, adopt it.
Chairman of Emerging Credit Rating Limited Jamaluddin Ahmed presented a keynote styled 'Transforming the Paper Currency to Digital: Takings from and Makings of Central Bank Digital Currency (CBDC)' at the seminar.
CBDC is a form of digital currency issued by a country's central bank. It is similar to cryptocurrencies, except that their value is fixed by the central bank and equivalent to the country's fiat currency (currency sans backed by physical commodity such as gold, silver).
As many as 120 countries are developing CBDCs, and some have even implemented them. Because so many countries are researching ways to transition to digital currencies, it's important to understand what they are and what they mean for society.
Mr Jamaluddin said the country's central bank should begin the process of introducing central bank-controlled digital currency as many countries have already started the process.
"We should not be lagging behind as we are calling ourselves digital and smart Bangladesh."
He also thinks digital currency would reduce illicit money flow and ensure transparency, thus increasing revenue income.
Speaking at the seminar BUET Vice-chancellor Satya Prasad Majumder and Pro-VC Abdul Jabbar Khan said BUET is ready to provide any sort of assistance in preparing introduction of digital currency.
They told the meet that a centre could be set up at BUET to prepare the technicalities of digital currency.
IT consultant of the revenue department of Australian Government Mizanur Rahman said Bangladesh would have no choice but exploring CBDC.
He feels that the government should begin the process as soon as it can.
Barrister Tanjibul Islam said trust is a key issue for the introduction of digital currency.
Khondokar Shakhawat Ali said the policies must be made in a way so that it is win-win for authority and the people.