Bangladesh ought to double its tax-GDP ratio from the current 10 per cent or miss the UN-mandated Sustainable Development Goals (SDGs), a leading economists forewarned, citing some recent target failures.
"The current tax/GDP ratio of 10 per cent will not enable the government to realise the SDGs," said Ahsan H Mansur, Executive Director of Policy Research Institute (PRI), one of the leading private think-tanks of the country.
His views came while speaking at the SANEM Annual Economists' Conference that concluded in the capital on Sunday.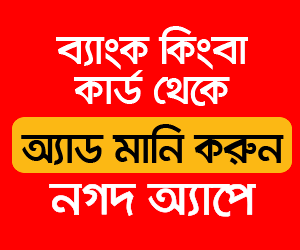 Noting that the Delta Plan has set the Tax/GDP ratio at 19.4 per cent to be achieved by fiscal year 2031, Mr Mansur said, "Given the recent failure of the government in realising revenue targets and in reforming the tax systems or tax administration, that would be a daunting task."
The country needs significant reform in domestic resource-mobilisation mechanism if to achieve the SDGs -- the universal 2015-30 development matrix designed for all nations.
The economist also voiced his concern over the state of investment in the country.
Mentioning that in-between fiscal years 2006 and 2016 gross investment had only risen from 26 per cent to 29.4 per cent of GDP, Mansur said: "Investment has remained low and that cannot help us to achieve SDGs."
The leading researcher was also sceptical about the actual employment figure in the country, saying that the number of jobs does not matter to him -- what matters is the quality of jobs.
"When we were a very poor country, the unemployment rate was said to be 4.4 per cent. And now that we have become a lower-middle- income country, the jobless rate is still said to be around 4.4 per cent. So, that does not give any signal to me," he told the annual meet of economists from home and the region.
The PRI Executive Director also opined that the government should have been more selective about carrying out mega infrastructural projects.
"We have accepted more mega-projects than we should have," Mr Mansur said.
"At the same time, instead of aiming for 100 Special Economic Zones, we should focus on just five or six."
Speaking on the occasion, experts observed that adoption of SDGs has opened up new business opportunities throughout the world.
"To ensure better participation of the private sector in achieving SDGs, private entities need to go beyond their traditional roles of private gains or corporate social responsibility and need to engage in real public welfare," said Debapriya Bhattacharya, distinguished Fellow of the Centre for Policy Dialogue.
Experts at the event also identified several constraints that may hinder country's transformation into a high-end manufacturing-based economy.
"Statistics show that our job growth is slowing down, poverty- alleviation rate is slowing down while productivity growth has also slowed down to 1.7 per cent," said M Masrur Reaz, Senior Economist of the World Bank Group.
"At the same time, our participation rate in global value chain is 35 per cent which is quite low compared to other South and South-East Asian countries," he added.
"Bangladesh Bank earlier created a US$ 200 million Green Transformation Fund. But until now, no readymade garment industry has been able to benefit from this fund due to process, compliance and collaboration issues," said Asif Ibrahim, former President of Dhaka Chamber of Commerce and Industry, who is also Vice-Chairman of New Age Garments Limited.
"To generate the next level of economic growth, we need to enhance our business environment, we need to look beyond SEZs to things like economic corridors, we need to increase our participation in global value chain while we also need to strengthen the competitiveness of our new products," Reaz said.
Board member of the Metropolitan Chamber of Commerce and Industry (MCCI) Habibullah N Karim told the function that the future of Bangladesh lies in embracing new technology like quantum computing and automation.
"Information technology is a key tool for sustainable development as it allows optimum use of resources, prevents rampant corruption and it also acts as a democratizing tool," he added.