A special contact point may work for Japan following an opportunity created for receiving private investment from that country in some big PPP projects through government-to-government (G2G) arrangement.
Officials concerned said a special public-private partnership (PPP) desk is likely to be set up to seize the large-scale investments.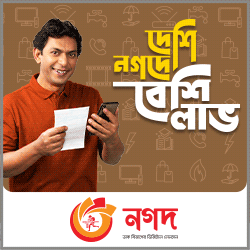 Sources said the G2G PPP desk for Japan is now under strong consideration as Bangladesh's PPP Authority has made some progress in selecting the projects under the latest development paradigm after the sharing of information with potential Japanese investors.
The communications on probable projects took place through the Japanese Ministry of Land, Infrastructure, Transport and Tourism (MLIT).
"Eight or more projects were initially shortlisted out of 18 projects on which information was shared during the first Bangladesh-Japan Joint Platform meeting," said an official.
He, however, said final selection of the projects would be done during the next joint-platform meeting expected before June in Japan.
PPPA and MLIT officials sat in the first joint-platform meeting with representatives from the ministries related to potential projects, private Japanese investors and ministry officials in Dhaka on December 6 in line with a memorandum of cooperation (MoC).
The MoC was signed under the G2G PPP policy framework in June to form the platform for creating the environment for investment by Japanese private companies through the government of Japan.
Officials said both sides would work further on various aspects like conducting necessary studies, preparing documents and site visits of the potential projects through coordination of the PPP G2G desk.
They said though the MLIT has shortlisted eight projects, one or more projects may be added to or omitted from the list during the working period.
The officials also said though the new arrangement under PPP G2G policy helps ease financing, select good investors etc for building confidence, both sides, however, carry out their respective groundwork as per the PPP guidelines and law.
According to sources, of the initial shortlisted projects, only construction of a new ICD near Dhirasram Railway Station has got approval from the Cabinet Committee on Economic Affairs (CCEA).
Other projects include construction of multimodal hub at Kamalapur Railway Station and Airport Station, circular railway line around Dhaka city, 2nd Padma multipurpose bridge, outer ring road along with six transportation hub and new metro rail.
Sources said these projects were initially shortlisted as a number of Japanese firms have shown interest in these projects shared through MLIT after the first joint-platform meeting.
However, sources said two more hospital projects of Bangladesh railway are also under negotiation for inclusion in the potential list.