The Bangladesh Economic Zones Authority (BEZA) is unlikely to give permission to establish small private economic zones anymore as it considers bringing utilities to a large number of tiny sites is both expensive and unviable.
Insiders say that many small private zones approved so far have been facing a host of complexities over taking lease of 'khas' lands and holding possession of lands without proper titles.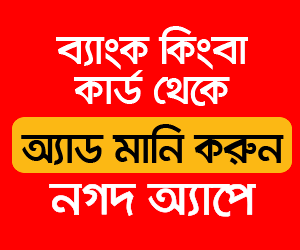 The AK Khan Private Economic Zone, located at Palash in Narsingdi district on 200 acres of land, got the first primary licence but it has not got the final one from the BEZA due to land-related complexities.
Still, some other private economic zones have successfully developed their land pumping a large amount of cash into their allocated zones, BEZA officials told the FE.
They said that the authorities have so far approved some 17 private economic zones under the private economic zone policy.
Some six private zones got the final licence after their satisfactory on-site and other developments.
"We decided, in principle, not to allow private zones anymore because monitoring small-scale industries and providing necessary utilities to those are proving to be difficult and unviable," said BEZA executive chairman Paban Chowdhury.
He also said small-sized zones do not maintain the economy of scale and, thus, fail to compete with other clusters.
He, however, said his office would consider private zones having land area of, at least, 100 acres.
On the other hand, people at the private zones told the FE that they are in favour of establishing private zones as the BEZA provides many fiscal and non-fiscal benefits.
They also said that there are some khas lands and other lands lacking proper titles in private zones.
The government has leased out khas lands in favour of private zones by maintaining proper procedures.
BEZA offers eight types of incentives and benefits, including exempting the industrial units established in such zones from paying tax on their income for a period of 10 years.
Exemption from Value Added Tax (VAT) on the electricity and local purchase is another fiscal incentive. The land development in most of the private zones, however, progressed and some even started production.
Meghna Group of Industries, a local business conglomerate, has established two private economic zones in Sonargaon area in Narayanganj.
It has invested around US$ 650 million in two zones spreading over 359 acres of land combined.
Suman Chandra Bhowmik, a deputy general manager who is involved with the project of the Meghna Group of Industries, told the FE that besides foreign investment, the company built some of its own factories.
"We're now negotiating with four entrepreneurs from European and North American counties," he said.
Robiul Alam, executive director at Aman Economic Zone, said his company has developed its 150 acres of land so far.
"Our total investment so far is worth over $363 million including that on the factory," he said.
But full utilisation will take time as some started their own manufacturing units.
Many will start negotiations with the foreign investors.
But a number of economists fear about land grabbing as zone developers purchase agricultural lands randomly.
They said the world's best practice is to develop economic zones on barren and non-crop lands.
Ahsan H Mansur, executive director at the think-tank Policy Research Institute of Bangladesh (PRI), told the FE that there is a need for strong guidelines stating specific deadline to construct factory by land owners to avoid the misuse of lands they belong to.
"There are many business groups who always look for opportunities to grab lands and the BEZA must be careful about this issue."
"Stay away from the land grabbers," he warned.
Such fear came from the private sector as well.
President of the India Bangladesh Chamber of Commerce and Industry (IBCCI) Abdul Matlub Ahmad suggested time-bound land allocation to the interested investors to ensure proper use of land resources, which are scarce.
"Look at the BSCIC (Bangladesh Small and Cottage Industries Corporation). It was formed decades ago and promised of vast scale of industrialisation around the country but the concept failed as 80 per cent of its areas was misused by allottees. So the same thing could happen with the BEZA," he said.
He said the BEZA should strictly monitor the development activities of land holders in the zones to avert the possibility of land grabbing.
President of the Dhaka Chamber of Commerce and Industry (DCCI) Abul Kasem Khan told the FE that the government should handle this in a way so that the misuse of land resources could be avoided.
"I think, the government must be aware of it (land grabbing) and go for scrutiny before it chooses any developer," he said.