The country's merchandise trade deficit with the rest of the world narrowed in the past fiscal year (FY'19), despite slight rise in imports, the central bank said on Monday.
The latest statistics showed that trade gap reached US$15.49 billion in FY19, down from $18.17 billion in FY18.
The double-digit expansion in goods exports and moderate growth in imports helped reduce the trade gap during the period.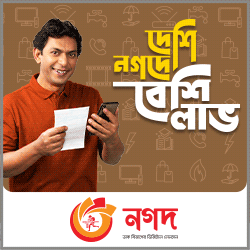 Balance of payments (BoP) table showed that export in terms of FoB (Free on Board) registered 10.10 per cent growth in FY'19 while imports edged up by 1.80 per cent.
The gap in services trade also decelerated to $3.71 billion in FY19, which was $4.20 billion in FY18.
The reduction in trade gap along with around 10 per cent growth in inflow of remittances contributed to easing the pressure on current account balance.
After a record-high current account deficit of $9.56 billion in FY'18, it came down to $5.25 billion in the past fiscal year.
The data for FY'19 is, however, provisional and may be changed once the final estimates are out.