Large loans account for around 57.27 per cent of the total lending by banks, mainly concentrated in Dhaka and Chattogram, according to a study.
Foreign commercial banks (FCBs) have 73.09 per cent of their total outstanding credit in large industries followed by private commercial banks (PCBs) with 64.75 per cent, specialised banks (SBs) 47.57 per cent and state-owned commercial banks (SoCBs) 40.36 per cent.
About 85.74 per cent of the total outstanding credit of all banks in 2017 remained concentrated in Dhaka and Chattogram divisions, it revealed.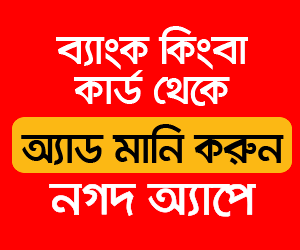 The findings were disclosed at a review workshop held at the Bangladesh Institute of Bank Management (BIBM) Auditorium in Dhaka on Tuesday.
Bangladesh Bank's Rajshahi Office was also linked live through video conferencing.
BIBM professor and director Prashanta Kumar Banerjee presented the findings of the study on 'Credit Operations of Banks 2017' at the workshop presided over by BIBM director general (current charge) Shah Md Ahsan Habib.'
Bangladesh Bank deputy governor Abu Hena Md Razee Hassan was the chief guest at the workshop.
The study was conducted based on the information provided by 29 banks out of 57. It has identified a number of challenges witnessed in credit operations last year and recommended their possible way out.
"The recent surge in private sector credit is broad-based. In this perspective, some private banks exceeded the permissible advance to deposit (AD) ratio of 85 per cent and consequently faced serious liquidity crisis," it said adding in contrast, SoCBs failed to support this growth phenomenon despite having excess liquidity.
Public sector credit showed a negative growth of 9.3 per cent in December 2017, far below the 'programmed ceiling' of 3.6 per cent rise.
"Government did not take planned the amount of credit from banks instead of repaying outstanding loans mostly by selling non-market instruments."
The challenges observed in credit operations last year included higher growth rate of industrial loan, decrease in rural credit, rise in non-performing loan (NPL) volume, improper loan rescheduling and restructuring, excessive trend of converting non-funded facility into funded facility, lack of monitoring and dearth of accurate financial and industrial data.
Growth in industrial term loan and working capital implies that banks are financing progressively for industrial growth, Mr Banerjee said. Banks should be cautious about the utilisation of funds, he added.
He suggested that banks boost their rural participation through financing directly or in partnership with other banks or non-governmental organisations (NGOs) to reduce the gap between urban and rural credit.
Concentration of large loans is alarming, he said. Chasing few large borrowers rather than many small ones would definitely expose the concentration risk of the banks, he added.
Explaining the central bank's moves, Mr Hassan said Bangladesh Bank has increased monitoring to prevent fraudulence.
BIBM chair and professor of Economics Department of Dhaka University, Barkat-e-Khuda opined that commercial banks can't be blamed for regional and urban disparity as there is less demand at the regional level.
BIBM supernumerary professor and former managing director of Pubali Bank Ltd, Helal Ahmed Chowdhury said the default loan volume would come down to some extent, if the mindset of both borrowers and bankers are changed.
He said bankers should be cautious about the borrowers who have a number of business entities. Many of them are taking loans from different banks.
He suggested strong monitoring, simplification of the Credit Information Bureau functions and training for skill development.
Banks should scrutinise at least six months' banking transaction of a borrower before granting a loan, said chief executive officer and managing director of Sonali Bank Ltd, Md Obayed Ullah Al Masud. His suggestions included formation of a databank of default loans monitoring and remaining cautious about disbursing loans to realtors. Information on land provided by lawyers is not always correct.
Banks have to maintain maximum due diligence as they procure funds from general public, said Managing Director of First Security Islami Bank Ltd, Sayed Waseque Md Ali.
Managing director and chief executive officer of NRB Bank Ltd, Mehmood Hussain said all banks are trying to reduce the default loan volume, though much improvement is yet to take place. Shah Md Ahsan Habib stressed the need for proper implementation of law of the land and creating awareness in this regard for prompt recovery of loans.