Manpower export hits new high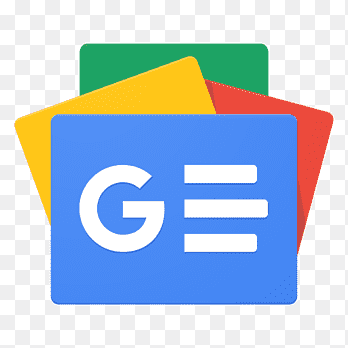 For all latest news, follow The Financial Express Google News channel.
Bangladesh's manpower export hit a new high in the past fiscal on post-pandemic rebound of the overseas job market as nearly a million found employment abroad following good demand for Bangladeshi workers.
Sources painted such a sound picture of the country's wage-earner sector-a main source of its foreign-exchange reserves-as data available with the Bureau of Manpower Employment and Training (BMET) showed a total of 988,112 workers having gone abroad in the fiscal year (FY) 2021-22.
This happens to be the highest number of annual overseas jobs in the last seven years.
Officials hope the outflow of workers would increase in the current fiscal year as Malaysia is going to restart hiring manpower from the country, following a negotiated deal.
The statistics showed that a low number of 271,445 workers found jobs in FY2020-2021 in the pandemic prime time while 498,983 in 2019-2020, 659,044 in 2018-19, 866,417 in 2017-2018, 893,736 in 2016-2017, and 672,721 in 2015-2016.
Talking to the FE, Md Shahidul Alam, director-general of the BMET, said they had a target of sending 400,000 workers abroad in the last fiscal. But they finally could send about 1.0 million workers.
The country now has set a target to send 700,000 workers in the current financial year (2022-23), which could also be overwhelmed.
"This number would increase to 1.4 million, if Malaysia starts hiring workers," the DG of the manpower-exporting agency says on an upbeat note.
There has been critical appreciation of the manpower front-that low-skilled or unskilled hands are somehow sent to different countries where they earn much less than their counterparts from other nations. Skills training and education are underscored for higher inflows of much-needed remittances.
The BMET chief, on this score, mentions that they are working for ensuring quality migration through different activities.
"Quality labour migration is vital for getting high-end jobs, and increase in remittance income," he says.
They are improving technical training centres for rearing skilled workers in different trades for job market.
The monthly figures of overseas employment in the BMET revealed that a total of 111,539 workers went abroad in June alone.
The workers went mainly to 20 countries in June, and Saudi Arabia received the highest 63 per cent or 385,595 workers. Oman hosted 83,764, the United Arab Emirates (UAE) 65,351, Singapore 29,093, Qatar 10,199 and Jordan 8,628.
Ali Haider Chowdhury, secretary-general of Bangladesh Association of International Recruiting Agencies (BAIRA), believes the current trend would continue as there is "a good demand for workers from job-destination countries, especially from Saudi Arabia".
He hopes the sector would see further a record number of overseas employments this year, if Malaysia begins recruitment from Bangladesh soon.
Shakirul Islam, chairman at Ovibashi Karmi Unnayan Program (OKUP), welcomes it as a piece of good news that a large number of Bangladeshis found jobs abroad.
"At the same time, the government should ensure that workers received due jobs," he says, adding that they interviewed some workers staying in Saudi Arabia who did not get jobs for three months upon arrival in that country.
"Recruitment cost also should be affordable so that workers recover it easily," the OKUP chair suggests.
He notes that migrant workers are sending remittances as much as possible but are not recognised properly at home, which should be changed.
Remittance is a vital source for Bangladesh's foreign-exchange reserves. However, the inflow of remittances into the country declined by15 per cent in FY 2021-22 over the previous fiscal.
Migrant workers sent home over $21.03 billion in the just-concluded fiscal compared to more than $24.77 billion in the FY 2020-21, according to the Central Bank data.
Migration experts suggest extending incentive supports to the remitters to inspire them to send their hard-earned money through formal channel. Currently, Bangladeshi nationals enjoy 2.50- percent cash incentives if they send remittances through official channel.
They also emphasized ensuring standard jobs to enhance wages of the workers.
More than 13 million workers have gone abroad for jobs since 1976, BMET figures show. Most of them secured employments in the Middle-Eastern countries