Finance Minister AMA Muhith has urged all concerned to utilise the power of ICT for development of Asia-Pacific region.
"ICT is not only a communication instrument, but also an innovative idea for development and an instrument for accommodating knowledge," he said on Wednesday while inaugurating a two-day meeting of the Asia Pacific Information Superhighway (APIS) steering committee.
The APIS, an initiative of the Economic and Social Commission for Asia and Pacific (ESCAP), was formed aiming to increase the availability and affordability of broadband Internet across Asia and the Pacific by strengthening the underlying Internet infrastructure in the region.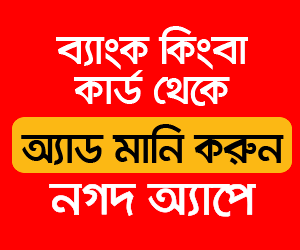 Bangladesh, being elected President of the APIS working group in 2016, is hosting the APIS steering committee conference this year.
Officials of the ICT Division said the APIS steering committee meeting is taking place in Dhaka to discuss a master plan to establish a seamless communication network in the Asia-Pacific region. Over 50 representatives from different countries in the region are attending the conference.
The inaugural session was also addressed, among others, by State Minister for ICT Zunaid Ahmed Palak, Road Transport and Highways Division Secretary Nazrul Islam, Deputy Executive Secretary for Programme Economics and Financing of the UN-ESCAP Hong Joo Hahm, acting Railways Secretary Mofazzal Hossain, ICT Division Secretary Subir K Chowdhury and Director General of ICT Department Banamali Bhowmik.
Underscoring the need for adopting ICT for implementing development projects, the Finance Minister said Bangladesh was a late comer in the ICT use. "But progress made in the last two decades is outstanding and Digital Bangladesh slogan has played an effective role in moving forward very fast."
He said through utilising ICT, other countries of the region are moving forward fast, calling for handling the sector very carefully to reap its full benefits.
Describing government's initiatives taken for the ICT sector, Palak said ICT centres were set up in 4,500 unions of the country's all districts while steps were taken to set up digital computer labs at 50,000 schools and colleges across the country under Sheikh Russel Digital Lab Programme.
According to a UNB report, he said efforts are being made to reduce the cost of Internet and various infrastructures are being developed. Already 85,000 km of fibre optic cables have been installed across the country while the country's 50 million people are using mobile financial services.