Bangladesh's economic loss due to various disasters amounted to US$ 15 billion in the last 27 years, noted Japanese disaster expert Dr Kozo Nagami.
According to a research, $1.0 billion investment for disaster prevention programme can save $15 billion post-disaster reconstruction cost, he added.
Dr Nagami is group director for Disaster Risk Reduction Group as well as deputy director general of the Japan International Cooperation Agency's (JICA) Global Environment Department.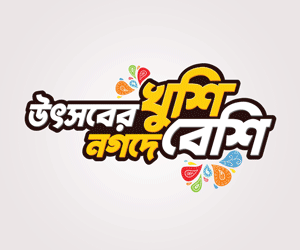 During an interview with a group of selected journalists from the South Asian region, including the FE correspondent, he said from 2005 to 2017 the developing countries lost 0.19 per cent of their GDP due to various forms of disasters. During the same period, some 56,500 people died in these countries for disasters.
The developing countries, like Bangladesh, need substantial investment for disaster risk reduction projects.
He noted that Bangladesh incurred the highest economic loss amounting to over $4.0 billion in 1998 due to various disasters, but the main damage was caused by flood.
The country faced the second highest damage of over $2.5 billion dollar in 2004. The yearly loss was estimated at nearly $2.5 billion dollar in 2007, and it was $2.0 billion in 2020, he added.
Bangladesh has undertaken a number of projects with the assistances of the JICA.
Detailing these projects, Mr Nagami said the agency supports disaster risk reduction in Dhaka and other mega cities in Bangladesh to enhance the country's capacity to holistically approach seismic risk reduction for public and private buildings.
"In the 2011-2015 period, the JICA supported development of manuals and guidelines for engineers. In the 2016-2021 period, the agency provided assistance for a project to conduct training for implementation and dissemination of seismic design and retrofitting."
A joint research programme was undertaken for the 2016-2021 period to improve seismic evaluation and retrofitting technology.
There are also two ongoing projects - one for improvement of design and construction quality for resilience of private buildings, and the other, titled 'Urban building safety project', undertaken for the 2015-2022 period.
Mr Nagami noted that disaster risk is increasing in the rapidly developing countries because of unregulated urban development along with inadequate risk reduction.
Climate change can compound the effects of disasters with higher frequency and magnitude of extreme climate events.
He also stressed the need for pre-disaster investment, saying that such investment can significantly reduce post-disaster economic loss.