Finance minister AHM Mustafa Kamal has said the industrial protection measures proposed in the newly announced budget will attract more private investment from home and abroad.
"The higher banking interest rate was the main obstacle to investment. We've brought it down to 9.0 per cent," he told a post-budget briefing in Dhaka on Friday.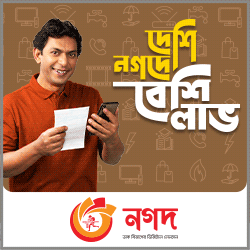 "Seventeen out of 100 special economic zone (SEZs) are now ready with special facilities," Mr Kamal said.
"We've already learnt the magic thing of investment attractions. We've done some work on it and are also stepping forward."
So, investment in the coming days will not be a problem for Bangladesh," the minister said on an upbeat note.
He was replying to queries from journalists about an ambitious target of increasing the investment-GDP ratio to 33.5 per cent in fiscal year (FY) 2020-21.
The investment target compared to GDP (gross domestic product) was set at 32.8 per cent in FY 2020.
Now, the target has been revised downward to 20.8 per cent of GDP due to the impact of the coronavirus.
According to economists, it will be very difficult for the government to scale a mountain of investment target within a year from its lower base of 20.8 per cent.
Out of the 33.5-per cent investment target in FY 2021, the government is expecting 25.3 per cent from the private sector and 8.1 per cent from the public sector.
Mr Kamal said, "There will be some restructuring in the global economy in the coming days for CODID-19. So, some foreign investment will come to Bangladesh."
Besides, the government has offered local industrial protection facilities in the new budget which will attract foreign investors to Bangladesh, he stated.
"As foreign investors will get all the facilities that the domestic industries enjoy, they will invest here. Even we've already prepared 17 SEZs. The remaining SEZs will be readied soon."
The reduced lending rate of 9.0 per cent will work as a key factor to boost investment, the minister mentioned.
When the bank rate is higher, non-performing loans (NPLs) also rise. So, investments are not furnished. The situation has changed now, he remarked.
"Our measures have started to bring good results for Bangladesh. Look, the average FDI (foreign direct investment) was only $0.75 billion over the past 10 years. Last year, it swelled to $3.0 billion."
Besides, the government has amended laws, and reformed rules and regulations to make Bangladesh an attractive investment destination, Mr Kamal said.
"We're very much confident that investment will increase considerably and 10 million jobs will be created in the SEZs alone," he told journalists.