Trimming Bangladesh's tariff rates to suit the WTO-set levels is suggested by an official panel before the country's graduation to a developing nation that will subject it to competitive trading regime.
Officials said the suggestion came from a study group which is part of a subcommittee on internal resource mobilisation and tariff rationalisation, formed by the prime minister's office in the process of doing spadework for the country's status change.
The subcommittee is tasked with recommending ways of facing successfully the challenges that may be stemming from LDC graduation.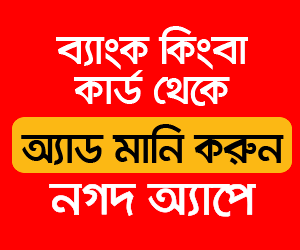 "We need to examine effective tariff rates so that those do not cross WTO-bound rates for the country," says Syed Golam Kibria, a member of the national board of revenue, who heads the tariff- rationalisation study group.
Mr Kibria, at a meeting of the sub-committee recently, further viewed that the para-tariffs also need to be examined as they may come under review by the World Trade Organisation (WTO) in the future.
Also, in some cases, the existing minimum value as the baseline for fixing duties is not compliant with international practices and the protection given for local industry has to be time-bound and performance- based.
For effective preparation to fit in the post-graduation era, the panel recommends that the facilities offered to the apparel sector should be given other sectors as well.
And it is imperative to examine how the import duties can be lowered gradually.
Presently, the simple MFN (most favoured nation) average tariff rate in Bangladesh is 14 per cent, which in the case of agricultural produce is average 7.5 per cent and in non-agricultural products 13.4 per cent.
Officials said high tariffs are a big barrier to Bangladesh signing trade deals like free-trade agreement (FTA) and preferential trading agreement (PTA) though entering into such pacts has become imperative for the country ahead of the LDC graduation.
A commerce ministry official, citing an example, said Bangladesh has to lower average tariffs to 1.0 per cent to 2.0 per cent if it wants to sign an FTA with ASEAN states.
He said Bangladesh is presently in talks with various countries to strike FTAs or PTAs which may not be possible if the effective tariffs are not cut down.
"After LDC graduation Bangladesh will lose many benefits and tariff rationalisation will come as a big challenge," said the official.
In the subcommittee meeting, commerce secretary Tapan Kanti Ghosh said the country's export sector would suffer after graduation from the LDC (least-developed country) group in 2026, as preferential treatment to products are destined to be gone thereafter.
"Besides, the revenue earnings will fall due to the tariff rationalisation," he said, adding that continuation of protection to local industry also has to be kept in mind.
To make up for the revenue loss he calls for expansion of the value-added tax and other direct taxes.
Mr Ghosh said special bonded-warehouse facility has to be provided to other export-oriented sectors to create level playing field on a par with apparel in export trade.