The purchasing power of a vast majority of the population fell substantially in 2021 as their cost of living far outstripped the income that also grew, but marginally.
People, particularly from low- and lower-middle-income groups, have rued that their spending on key essentials and utility and other services increased at much faster pace than that of their income.
The economic hardship of the people was revealed in a news survey among a cross-section of people by The FE during last week.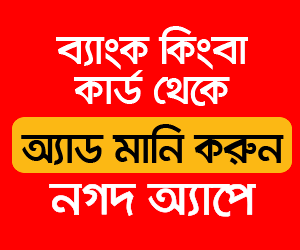 It found that most essentials, like edible oils, flour, sugar, chickens, fish, red meat, milk, pulses, veggies and home-care products, and services like LPG, water, transports, medication and others soared between 6.0 per cent and 40 per cent during the outgoing calendar year compared to the previous year.
However, the spending on rice, house rent, and few other products or services remained almost static in 2021.
Market experts said pandemic-induced sluggish business, higher duties on some imported products, active market syndicate, price hike of diesel and kerosene as well as global raw material price hike cast a cumulative impact on the market.
Md Farid Hosain, salesman of a grocery at West-Dhanmondi in the city, used to earn Tk 12,000 a month in 2019. The pandemic-induced lockdowns in 2020 caused a setback in his family's income.
"I was lucky that the shop owner didn't cut my job and even raised the salary by Tk 1,000 per month since the beginning of 2021," he said.
His wife also earned Tk 7,500 a month from a local beauty parlour, but her earning remained static for the last two years due to the pandemic.
But, he said, the spending of his four-member family increased to a minimum of Tk 21,500 per month now despite having cut the spending on some food products like fruits, milk, vegetables, fish, meat and social-religious programmes.
The family's monthly average expenditure was Tk 19,000 in 2020.
The expenditure included house rent Tk 7,500, rice Tk 2,200, fish, meat and egg Tk 1,800, vegetable, potato and pulses Tk 400, cylinder gas Tk 980, water Tk 300, electricity Tk 500 to Tk 800, TV cable Tk 250, flour Tk 150, edible oil Tk 300, baby supplementary milk Tk 1,700, baby diaper Tk 650, sanitary napkin Tk 100, medicine Tk 1,200, sugar, tea and milk Tk 250 and transport Tk 400.
"Earlier, my wife could save Tk 500-Tk 800 a month. But now we have to borrow some money," he said on a note of disappointment.
The family's monthly spending increased by 13 per cent in 2021 than that of the 2020 while their income increased by only 5.0 per cent.
The FE's interview-based household survey covered schoolteachers, bus staff, salesmen/women of departmental stores, shopping malls and groceries, security guards, vegetable vendors, CNG-run auto-rickshaw drivers, rickshaw-pullers, ride-sharing drivers, road-side tea-stall owners in the city.
It found that most of the low- and lower-middle-income families' monthly expenditure witnessed a 10-13 per cent hike in 2021 as compared to their income rise of 4.0-6.0 per cent.
The survey covered monthly expenses on 21 categories of essentials and seven kinds of services and utilities, excluding education, clothing, tobacco and some other components.
Official data also showed a rising price trend as the November 2021 data of the state-run Bangladesh Bureau of Statistics (BBS) showed that the point-to-point inflation increased to 6.2 per cent, calculated based on the consumer-price index (CPI).
The food inflation reached 5.9 per cent and non-food inflation 6.78 per cent in November, 2021.
Meanwhile, International Food Policy Research Institute (PRI)'s latest report published on Sunday showed that the moderate or severe food-insecurity situation in Bangladesh returned to the pre-pandemic level in 2021.
The study found two out of three rural households in September-October 2021 worried about not having enough food and more than half of rural households reported buying food on credit or borrowing money.
A World Vision Bangladesh study in 2021 revealed that more than 58 per cent marginal and ultra poor in the country witnessed a notable decline in their income due to the Covid-19 pandemic that forced many of them to eat even one meal a day instead of three.
Arunava Saha, deputy director of integrated technical programme at the World Vision Bangladesh, said key reason for income decline of the marginal poor and ultra poor was the Covid-induced lockdown that distorted the value chain.
He said their report found the number of households eating three meals a day having fallen from 98 per cent to 70 per cent with the advent of the Covid-19.
"The condition remained worst for the ones who lost jobs or even witnessed a decline in income due to the pandemic," says Dr Khondaker Golam Moazzem, director (research) at the Centre for Policy Dialogue (CPD). He says the prices of essentials have been rising in Bangladesh and elsewhere in the globe mainly due to a hike in prices of raw materials like fossil fuel, fertiliser, seeds, machinery and others.
Dominant market playing by the big importers, millers and hoarders compared to that of the government's lesser share in the market has also been causing surge in the prices, he adds.
The economist suggests that the government's safety-net programmes like open-market sales of essentials should be expanded vastly to help the poor during this economic condition caused by the pandemic.
"The diesel price should immediately be reviewed to prevent further price hike of essentials and services; farm mechanisation should be boosted to reduce the production cost of food," he says.
He also fells that the government itself will have to raise employment through its regular development programmes, rural infrastructure development and safety-nets during this tough time to help people who are struggling to survive.
Consumers Association of Bangladesh (CAB) vice-president SM Nazer Hossain said the government should remove import duties on products like edible oil, sugar, milk and other import-dependent essentials to give consumers some relief.He said the import duty on rice should also be made rational following its uptrend in the market.