The just-unveiled budget is likely to exacerbate the public sufferings of a worsening Covid-19 situation, the Centre for Policy Dialogue (CPD) said.
Distinguished Fellow Professor Mustafizur Rahman said the assumptions on which the proposed budget has been prepared do not reflect the real scenario.
The proposed expenditure and income in the budget seems to be based on "business as usual situation," he said.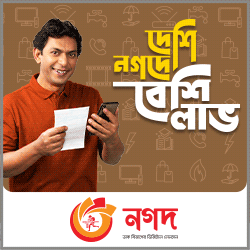 "It seems we would recover from the covid-19 situation soon, as well as the economy will get back to its usual track," he said.
But "We are unlikely to get rid of the Covid situation and health risk soon," Prof Rahman said, adding that the prevailing Covid strike is endangering social, health, and humane conditions and economy.
The budgetary structure doesn't reflect the measures to minimise such risks, he added.
"We believe resource mobilisation will be limited to Tk 2.5 trillion though it has been estimated at Tk 3.78 trillion in the proposed budget," he said.
The country will need to spend more in the next fiscal year on restoring its economy. At that time, there could be major deficit as the earning may slow down, said Prof. Rahman.
Different estimations to borrow from banks, non-bank financial institutions, public sources and external sources will face a setback, he warned.
There had been discussion on forming a banking commission, launching insurance scheme for expatriates, government employees, crops and livestock, but those were not implemented, he said.
If those were implemented in the running fiscal year, the next budget would get a strong base to provide stimulus package, he said.
"We expected stronger position in the proposed budget regarding the reform initiatives," he said.
"We also believe social safety programmes need more allocation due to Covid 19 situation as income equality is rising, he said.
He, however, welcomed the proposal for raising the ceiling for income tax at Tk 0.3 million, but the tax rates for both the rich and poor have been set almost similarly. The move doesn't address the need for reducing inequalities for personal income, he said.