While the global pandemic has shaken the world, certain sector has been booming as the imposition of lockdown brought about a significant change in consumer behaviour. People started buying products online and this behaviour pattern seems to be long-lasting as there is no going back to the same old practice.
Although the potential of the e-commerce sector is vast in theory, the lack of technological advancement and internet penetration, alongside bureaucratic tangle and resource-related challenges, has prevented its growth in Bangladesh.
However, the pandemic has forced customers to rely on the e-commerce sector out of their necessity and today most people are highly dependent on proper functioning of this sector.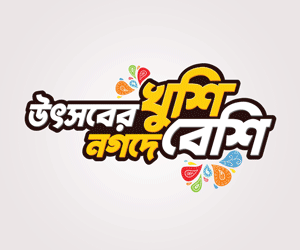 According to the Asian Development Bank (ADB) report, Bangladesh's e-commerce sector is likely to grow triple in size by 2023. The local e-commerce sector is expected to be worth around US$3.0 billion (Tk 260 billion) next year from the current $1.0 billion (Tk 85 billion).
Today, there are around 2,500 e-commerce companies in Bangladesh and 50,000 business pages on Facebook. The president of the e-Commerce Association of Bangladesh (e-CAB), Mr Shahab Uddin, has stated that the huge potential of e-commerce in Bangladesh has been proven during the pandemic and because of this sector around 200,000 new jobs have been created. By 2024, the total number of jobs is expected to increase by a further 300,000.
Daraz Bangladesh is one of the leading e-commerce platforms, which had around 10.09 million users interacting every month, making it the most visited e-commerce site. Moreover, Sindabad is the first and one of the largest business-to-business (B2B) online platforms in the country, which engages primarily with small and medium enterprises.
On the other hand, Chaldal has been the first and leading online grocery store and has been implementing various innovative ideas such as the Chaldal Vegetable Network and GO-GO Bangla to deal with critical challenges for e-commerce platforms.
Even amidst such growth, various limitations can hinder further growth.
Key challenges
One of the biggest challenges e-commerce platforms faces is the lack of technological advancement and scalability issues in the country's rural areas. According to a survey in 2019, internet usage in rural Bangladesh was only 34.8 per cent. Around 65.2 per cent of the people do not use internet mainly because of the lack of technical skills needed (65 per cent) or they just think it is unnecessary (54 per cent).
Moreover, most rural areas fall in the low-income level segment or live in poverty. Hence, smartphone usage is also limited. According to a report by GSMA, only about 41 per cent of mobile users are using smartphones in Bangladesh.
Apart from this, the demand for deliveries is deficient in such rural areas. Firstly, grocery stores are in the hundreds and situated nearby in every small town, hence it is faster to go and buy directly instead of waiting for deliveries.
Secondly, people often enjoy credits when buying in local stores, an advantage that they will not get with online shops. This makes it incredibly hard for e-commerce platforms to serve outside of the metropolitan areas.
Hence, the e-commerce companies mainly stride in the urban areas but to truly unlock the potential of the sector, rural areas must be developed.
Poor logistical infrastructure is another challenge for such companies. From maintaining proper distribution channels to storing perishables to delivering products to the end-consumer in a timely manner, deficiency in logistical infrastructure is deeply felt. Such companies need to have a proper distribution channel to collect the right product at the right quantity at the right time to be the most efficient.
However, e-commerce platforms are struggling to cope with the huge number of orders due to poor infrastructure and scarcity of workforce and supplies. One of the biggest problems regarding logistics is storing perishable goods such as fruits and vegetables. The current vegetable and grocery supply chain is full of inefficiencies. Farmers suffer because of wastage while customers suffer from poor quality of fresh products and price fluctuations. By the time fruits and vegetables are sold the consumers after collection from the farmers, the quality of fresh produce is lost. Thus, to cut costs, malpractices such as using chemicals to keep the harvest fresh artificially are committed. This is where a lack of cold chain network hurts the overall supply chain.
Moreover, making deliveries in time is an essential factor that e-commerce platforms must consider. Quick and safe deliveries are necessary to satisfy the customers, a difficult task for many platforms as their warehouses and storage units are far away from the customers. On the other hand, if a sole proprietor or a small business wants to sell its fresh produce from Barishal to some other district, an absence of e-commerce logistics service will stop his opportunity to expand.
Therefore, investing in a proper logistical infrastructure will be the key to growth of this industry further.
The way forward
The grave challenges in Bangladesh's logistical infrastructure need to be overcome for improving the e-commerce sector and the overall economy. The country lacks a proper cold chain network, leading to bad practices and food wastage.
However, Golden Harvest Food Limited has entered a joint venture with the International Finance Corporation to form an integrated cold chain and temperature-controlled, third-party logistics service company which is expected to serve in 12 different locations of the country. If many more initiatives such as this are taken in the future, the problem of perishable goods can be mitigated.
Lack of traceability in the supply chain of the vegetable market shows why there are so many inefficiencies in the logistics. Chaldal's initiative, Chaldal Vegetable Network (CDVN) is a great solution to traceability. CDVN helps connect the farmers directly to the retailers. So, farmers can have a higher chance of getting fair prices while small retailers can buy fresh produce daily and deliver it straight to their doorsteps. This also ensures customers get high-quality goods, thus helping the whole supply chain.
In addition, maintaining micro warehouses also helps to improve delivery time and logistical efficiency. Chaldal has such warehouses spread throughout the city so customers can get their orders delivered from the nearest warehouse. Similar initiatives are also taken by lesser-known platforms, hence improving the overall logistical infrastructure for the e-commerce sector.
On the other hand, the growth of the mobile financial services (MFS) industry has also been a huge boost for the e-commerce sector as it has enabled consumers to buy products online more easily. Thus, the ADB recommends adopting a special policy for small factories and business that lets them use digital platforms to further digitalise the country and so that they are not fazed in the future in case of a crisis like the Covid-19 pandemic.
Moreover, smartphone penetration in the rural areas is very low. Even if they could afford it, lack of technical skills makes it less likely for them to use smartphones. Thus, policymakers must ensure proper training and education to further the success of the e-commerce sector and the whole economy. The ADB report found that businesses have increased their use of information technology after the pandemic hit, that helped clear the path towards a booming e-commerce sector.
Thus, authorities must ensure appropriate guidelines are created to help the sector continue its growth and make sure that such an opportunity is well-handled so that Bangladesh can have a vastly developed e-commerce sector in the foreseeable future.
Mohammad Ashraful Islam Khan is a Management Consultant and Head of Supply Chain Advisory Services, KPMG Bangladesh