The continued Israeli occupation brings the Gaza Strip in near-collapse as the cost is estimated at $16.70 billion in the past decade, 2007–2018 period to be specific.
The latest report of the United Nations Conference on Trade and Development (UNCTAD) unveiled the estimate which is six times Gaza's Gross Domestic Product (GDP) in 2018 or 107 per cent of the total Palestinian GDP.
UNCTAD report titled "Economic costs of the Israeli occupation for the Palestinian people: The Gaza Strip under closure and restrictions" is placed at the UN General Assembly.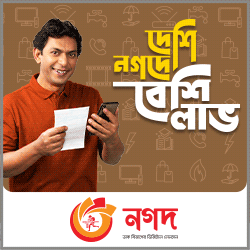 It also projected that without the closure and military operations, Gaza's poverty rate in 2017 could have been 15.0 per cent, more than a quarter of the current 56.0 per cent and the poverty gap could have been 4.20 per cent which is one-fifth of the current 20.0 per cent.
The report also stressed the 'urgent need to end the closure of Gaza so that its people can freely trade with the rest of the occupied Palestinian territory and the world.'
It also emphasised the urgency of restoring Palestinians' right to free movement for business, medical care, education, recreation and family ties.
Since June 2007, following the control of Gaza by Hamas, two million Palestinians have been under a prolonged closure inside the 365 sq km area of the Gaza strip. Moreover, the Strip has endured three military hostilities since 2008.
"The result has been the near-collapse of Gaza's regional economy and its isolation from the Palestinian economy and rest of the world," added the report.
[More on the UNCTAD report is available at: https://unctad.org/news/israeli-occupation-cost-gaza-167-billion-past-decade-unctad-estimates]