The government has exempted value added tax (VAT) on sales of newspapers, books, magazines, government gazettes and other publications.
In the Finance Bill-2020, the finance minister has offered an exemption of 5.0 per cent VAT on those publications.
As per Provisional Collection of Taxes Act, 1931 (ACT No. XVI of 1931), Section 3, fiscal measures came into effect from Thursday, the day of budget announcement.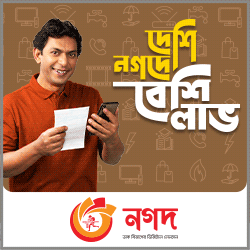 VAT policy member Masuk Sadik said there was 5.0 per cent VAT on those publications including sales of newspapers in the VAT law which has been withdrawn in the budget for fiscal year 2020-21.
He, however, said VAT officials were not collecting tax on sales of newspapers although it was in the law.
In the budget proposal, the finance minister also proposed a cut in corporate tax by 2.5 per cent for non-listed companies.
With this reduction, the newspapers will be able to pay 32.5 per cent corporate tax on their annual income from upcoming FY instead of existing 35 per cent.