No wonder with the lingering of the covid-19 and its multiple variants emerging and spreading across the continents, the demand for medical and personal protection equipment (MPPE) is on the rise the world over. Meeting the mounting demand at the standard specification has been a problem for most countries, especially the less advanced countries which are finding it a challenging task. It is here that the covid-19 has opened up a huge market globally for these protective tools, such as mask, disinfectant spray, apron, coverall, gloves and other medical consumables. Although a new and unexplored field for Bangladesh, the country, according to experts, is well poised to make the most of the opportunity through large-scale production of the MPP products for both home consumption and exports.
At a recent webinar organised by the Business Initiative Leading Development (BUILD) titled 'Exploring Growth Opportunities: Production and Export of Medical and Personal Protective Equipment', relevant issues came up for discussion, and experts opined in favour of the high potential of this sector towards widening Bangladesh's export range. The commerce minister who attended the webinar as chief guest spoke of government's wholehearted commitment by way of enabling policies and regulations to support healthy growth of MPPE industry in the country. Recognising the urgency of boosting this new sector, speakers deliberated on the need to develop the MPPE industry in a strategic manner, setting targets, extending the right incentives, ensuring public-private cooperation, and following up closely the progress and constraints. In this connection they also emphasised the need for working on some key areas, which include --- right products, proper incentives, suitable policies, knowledge and skills, as well as proper technology, robust backward linkage, and logistical system. They also stressed upon the need for attracting FDI. The webinar was informed that the international finance corporation (IFC) has been providing the necessary support to bridge knowledge gaps in the MPPE sector in order to enhance private sector growth and support economic recovery.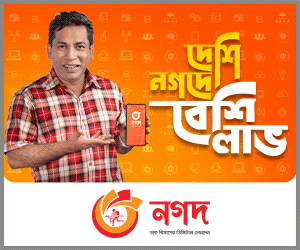 Presently, global demand for MPP products is estimated at well over $7.0 billion, according to a study, the findings of which were disseminated at the webinar. The study holds that the country has a capacity of producing 12 MPP products for domestic and global markets and that more than 50 firms have obtained clearance from the Directorate General of Drug Administration (DGDA), mostly for surgical masks, sanitisers and coveralls/PPE gowns.
Because of the soaring global demand in the wake of the unrelenting pandemic, export prospect of the medical and personal protective products looks bright. However, given the highly regulated and stringent quality requirements of the products in international markets, the relevant authorities must ensure compliance in respect of quality, pre-testing and observance of other protocols, as may be required. It is thus critically important that the government put in place the facilitating environment by way of policy support and incentives to encourage local entrepreneurs as well as attract foreign investors.