Bangladesh continues to be ravaged by Covid-19 and hard on its heels, the bewildered country witnesses a degree of emergence of the once-dreaded mosquito-borne fever dengue. The Dhaka City corporations have post-haste embarked on a mosquito eradication campaign with public awareness of preventative measures growing with the years. With no short-term cure and the lack of proper hospital treatment due to the rush of Covid-19 patients, the developments seem concerning.
The Covid-19 pandemic has been able to trigger dozens of research leading to invention of vaccines. In comparison, the high fever-dominant dengue ailment requires intravenous medical back-up and sharp observation in complicated cases. Normally long rest, care and common medicines taken timely can cure the vector-borne dengue. As the dengue vector, known as Aedes Aegypti mosquito, is grown in the post-rain clean water collecting in empty containers littered around human habitats, cleaning of the debris emerges as a foremost task. The responsibility, to a great extent, lies with the DSCC and the DNCC.
Following the first dreadful strike of dengue in the capital, which had claimed nearly one hundred lives and forced scores of patients to get admitted to hospital in 2000, the anti-dengue campaigns resulted in continued cuts in dengue cases in the country. The following years till 2018 could well have been declared dengue-free for Dhaka, thanks to the spurt of anti-mosquito drives by the two city corporation authorities. The Dhaka-based people also seemed anxious to keep their surroundings free of water-filled throwaways, sources of mosquito 'larva' growth. In such a supposedly hygienic situation, how the dengue outbreak could turn deadly in 2018 and 2019, killing 26 and 179 respectively, remains an enigma. A section of experts, however, blame the not fully cured dengue patients who allegedly transmitted the disease through dengue vectors. In 2020, the dengue cases and fatalities have been found to be moderate; but there are fears of deterioration this year with hospital admissions on the rise. According to DGHS, there were 1,193 dengue cases and three confirmed dengue-related deaths in 2020.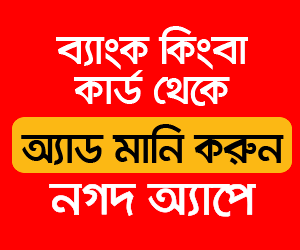 Like in many parts of Asia, North America and swathes of Africa, dengue has emerged as an insidiously fearsome scourge in Bangladesh. The disease had initially been restricted to a few regions in Africa and Southeast Asia. In mid-20th century, it spread to a few large cities in South Asia. Due to the deterioration in biodiversity chemistry caused by climate change, especially global warming, emergence and re-emergence of hideous epidemics could hardly be resisted. They might be viewed as 'par for the course' for mankind. At the moment, dengue affects many countries, including Bangladesh, seasonally as a negligible blight. But it may undergo metamorphosis. A resolve to battle dengue coupled with increased awareness among people can help wipe it out. Proper diagnoses, specialised care in dedicated hospital wards constitute the key elements of the management strategy set against the backdrop of grappling with the menacing Covid.