It was around a decade ago, in 2010 to be precise, when two projects for land record digitisation were taken up by the government. The projects did inspire much hope to gradually make way for a major transformation in land record maintenance from manual to digital format. The two projects -- one funded by the government's own resources and the other by the Asian Development Bank (ADB) -- were designed to digitise the existing land documents, including maps, mauzas and khatians in more than a hundred Upazilas of the country. The projects reportedly ran into snags soon after they were launched, but after a lapse of so many years it is not known whether the snags still persist or not, and more importantly, whether any progress has been made in their work programmes.
It is beyond dispute that ever since the term digitaisation entered the public domain in this country as a sure healer of countless maladies, one of the most critical areas to receive the healing should have been the land records maintenance system. That the government considered it one of its priorities and took projects to give the country's outmoded land record maintenance system a thorough overhaul was no doubt heartening. But the initiative that dates back to 2010, has so far progressed very poorly, according to reports.
The need for digitisation of land records cannot be overemphasised, for this has been an area known for ages as the breeding ground of endless litigations, bitter enmities, especially in rural areas. It is also a hunting ground for the powerful to prevail upon the weak taking advantage of the age-old methods of record-keeping, susceptible to manipulation. It is because of the faulty and vulnerable system reliant on manual record keeping in ledgers and registers that a piece of land might get sold a number of times, rendering sales or purchases extremely risky. As a result, the number of land dispute cases pending with the courts is increasing every year and is believed to be much higher than in most other countries. A good deal of the problems is attributed to the cumbersome and complex system of record keeping that often makes accessing correct information more than difficult. The victims in the process are the common people.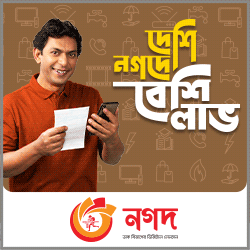 Whatever the fate of the projects, there is no scope for wasting time in the digitisation process given the extremely important and urgent nature of the work. No doubt a long and cumbersome work but there has to be a steadfast roadmap--- preferably on area-specific basis. In this regard, it may be helpful to examine the works done by other countries, especially those which underwent similar process of transition. Use of similar software could also be of great help. A good deal of the dream of digital Bangladesh can be materialised by successfully accomplishing the task.