Back to school
A post-pandemic tale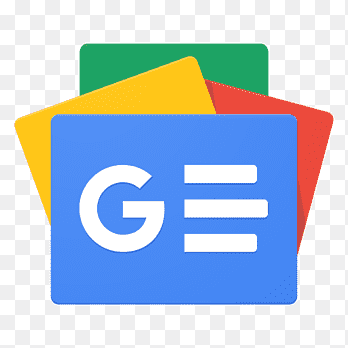 For all latest news, follow The Financial Express Google News channel.
The pandemic hit everyone unexpectedly two years ago. Similar to what the protagonist from the movie Forrest Gump stated, "My mom always said life is like a box of chocolates. You never know what you're gonna get." The pandemic forced everyone in the world to create a new normal inside their own house. Uncertainty hit almost every student's life. Now, as the veil of unpredictability is slowly shifting, the students have to face a new situation.
The transition from offline to online felt like things going back to their normal pace. Moutusi Rahman, a third-year student of Jahangirnagar University, studying in the English department shares her experience of this transition. For her, this change seems more natural. Encountering familiar faces in the familiar environment feels heartwarming after eighteen long months. This face-to-face interaction is much sentimental and easier for her.
Moutusi understands that online classes pose some advantages. However, her experience of these online classes was terrible. She explains that if these online classes were held in the morning then there's always a possibility of load-shedding in her area. And even if she did use mobile data after a while, internet connection seemed to slow down as well. Amid this chaos of load-shedding and the internet getting disrupted she had to sit for her finals online. Hence, this transition of being physically present feels more liberating.
However, Covid-19 has domesticated some of the people and given them the taste of working freely from home without having to be physically present. According to a study by Karla Gutierrez, inbound marketer, Aura Interactiva, on average, students can retain 25-60 per cent more material learning online in comparison to only 8-10 per cent in a classroom. The reason behind this is the student's ability to learn faster when the materials are provided online. Another research by Bobby Chernev, an editor at TechJury, showed that e-learning needs 40-60 per cent less time to learn than in a conventional classroom setting as students can learn at their own pace.
Mehenaz Sultana Tisha, a final year student of English Department at Shahjalal University of Science and Technology, expresses her dissatisfaction toward this change in the learning process. Her coping process to the new system has similarities to that of the research results mentioned previously. She explains that the shift from constantly being at home to being physically present with familiar faces seems exciting. However, as much as she misses going out and meeting up with her friends, in terms of academic efficiency, she prefers online classes. Including the benefits of saving time, energy, being free from the hassle of living alone, and acquiring recorded lectures, online classes seemed to offer more than the offline ones. She stated, "working-from-home increases the employees' productivity. Class-from-home had the same effects for me".
Mehenaz wishes that as the world is getting digitised, there would be some kind of hybrid middle ground that would not dissolve the online process altogether. Her major enables her to learn from home but the students who have to attend labs might not have this advantage. Therefore, this ground could provide countless potential opportunities to attend classes onsite or online for the person in need. This would make the transition a lot easier while keeping the already changed process available when required.
Sayem Rayhan, a student of Jahangirnagar University studying at the English Department, has the same concerns. He states that despite the problems regarding internet connections, online classes seem easier. For him, it would take more time to adjust to this new transition. Online classes seemed more flexible as one could just join in while being even in a traffic jam. However, this transition suddenly forces him out of his home to face everyday issues with time-consuming hassles like commuting. The smooth adaptation that he assumed was going to happen is yet to take its place.
The transition from a usual pattern can feel challenging. However, it does not necessarily mean that the process is disagreeable as a whole. Changes can bring out the new potential for the betterment of our habitual routine. Hence, rather than being afraid and fully dissolving all the changes that the pandemic brought with it, some of them can be welcomed. More importantly, it's time to go back to school.