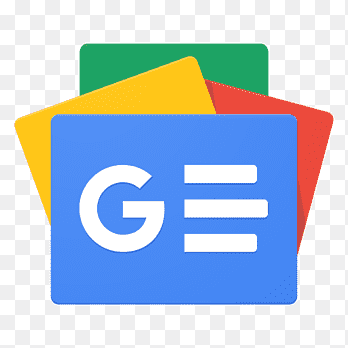 For all latest news, follow The Financial Express Google News channel.
Explaining intellectual content with situational humour, that too in Bangla, Enayet Chowdhury stands out as a content creator. His eccentric approach to video making and presentation has earned him a loyal audience base and massive respect. In an exclusive conversation with the scribe, he narrated his chronicles.
The voyage begins:
A few months after entering the Bangladesh University of Engineering and Technology (BUET) as a lecturer, when the pandemic ensued a lockdown, Enayet Chowdhury decided to create YouTube videos for the Bangladeshi audience.
He had an ideological motivation behind it and believed that even though being content with disapproving of the incumbent videos might be enough, he didn't want the guilt of never pursuing the challenge of changing the landscape.
"It is said that the toughest job of a content creator is to press the record button," said Enayet with a smile.
"I am an individual who likes to venture out of my comfort zone, such has been my nature and upbringing, and hence I decided to go for it."
He recalls a few important influences on his life during that period which motivated him. "Working at BUET, I started meeting visionaries every single day, who effortlessly ran huge projects. They dreamt and thought big. Meeting my professors and colleagues inspired me and I didn't think about criticism, I thought about methodology."
Catering to an audience hungry for knowledge:
When asked if he believed that a market already existed for explanatory videos or if he carved one out, Enayet said that the people of Bangladesh have always been interested in news and intellectual content. But mass media has time constraints and certain limitations that leave no room for explanation. Hence, a large pool of people simply did not have a channel dedicated to them. This is exactly where he works. His content serves himself first, and only after watching his videos several times does he serve it to his audience.
Choosing Bangla as a medium of expression:
Enayet Chowdhury is the first person to create explanation content on such a large scale in Bangladesh. Even though he is more comfortable in Bangla, the reason behind choosing Bangla as a medium is far more intense. He acknowledges that choosing English might have created a greater audience pool and generated more revenues, but he enjoys the resonance that Bangla creates. The situational humour and local contexts make his expression dear to him.
Challenges of researching and presenting in Bangla:
Enayet talks about the challenges of finding reliable sources in Bangla. But he gives an interesting insight that most precious resources in Bangla cannot be found online but rather in hard copies of books. So, he and his team members set reading targets. They believe that this habit of reading books sets them apart from anyone else.
Moreover, as a content creator, making clickable titles in Bangla can be a challenge due to phonetical reasons. He witnessed this when collaborating with creators of other languages. Bangla often requires more syllables, and speaking up in Bangla can get difficult, too.
Policy criticism:
His works often include policy explanation and criticism. He feels that policy criticism for legit reasons has freedom regarding law enforcement. But sometimes, people misunderstand his work. The individual perceptions and triggers often make his choice of work challenging.
Take on international issues:
Mr Chowdhury explains that recently he avoids making videos on topics already covered by international celebrities to avoid repetitiveness. Topics exclusive to Bangladesh or areas of his expertise, like flood management, engineering, etc. are what attract him the most. He believes that those are the areas where he provides exclusive material. But he also talks about the significance of demography.
"Despite being covered in English, most people still want videos from me as they prefer the Bangla language. My audience from West Bengal of India proves this specific fact."
Including humour in serious content:
Enayet often incorporates comedy bits in his videos, has a meme community and regularly reviews memes. We ask him if all this is a part of the strategy or if this is how he teaches.
He explains, "From the very beginning, I knew I wanted to include situational humour. I wanted my content to be unique and entertain people."
But he acknowledges that it is, in fact, challenging, especially when covering serious topics. He laughs and says that he is always up-to-date about the latest memes.
Enayet stresses that he wants to create memories among his audience. He wants them to suffer from nostalgia when they look back at these times.
Being a teacher, researcher and content creator at the same time:
It seems astonishing to many that Enayet Chowdhury manages to be a faculty of BUET, a researcher and a content creator at the same time. What lies behind this monstrous productivity? Enayet explains with a smile that he is a disciplined person and plans his days ahead. He avoids decision paralysis and manages his attention well. He thinks his experience as a debater has formed a habit where he can solely focus on the task at hand, switch attention and hence complete multiple tasks a day.
Plans for the days ahead:
Enayet truly has a massive vision. He wants to build this platform in a way in which he can cover ground reports from places across the globe. He wants to produce globally but in the Bangla language. He recognises that it requires much support from the audience.
For now, he wants to get a 10 million audience. He has observed that a small base is quite different from a larger base and is curious to see how mass reacts when they are together on a platform.
He also wants to observe mass for a longer period. Being a researcher and teacher, he thinks he can offer a unique analysis of social media behaviour. He wants to write a book on Bangladesh's social media someday, that will reflect his experience as a content creator.
Enayet Chowdhury, for his work, is a national resource and his endeavour duly earned him a position many covets.