A student's journey to top US university from NCTB curriculum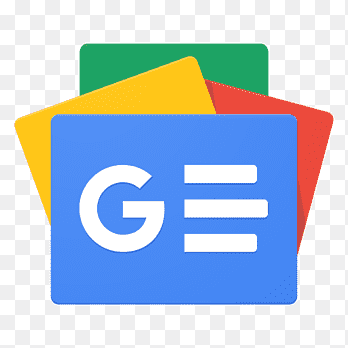 For all latest news, follow The Financial Express Google News channel.
"I believe my inspiring background, and my passion for academics - mainly biology and nature - helped me stand out through the admission process," says the Northwestern University Full Ride Scholarship Recipient - as the only South Asian - Naimul Islam. He added that Associate Director of Undergraduate Admission of Northwestern University Christina Callahan, during a visit to Bangladesh, complimented the essay saying she found a voice in that, and he was possibly the finest applicant among all the South Asian applicants.
Naimul Islam, who completed HSC from Notre Dame College, Dhaka with A+ in every subject, is going to attend Northwestern University - one of the top ten best US universities according to the USNews Best National College Ranking, in the United States - with Full Ride this fall (September). In a conversation with the writer, he discusses his journey through the admissions process, and his profile and throws some suggestions for fellow aspirants.
"I applied to 20 colleges through Common App for the Fall 23 intake, which meant I applied in the fall of 22 and started in August 2022," Naimul Islam said when asked about the timeline of the admission process.
When Naimul attended Notre Dame College, he came to know that a Bangladeshi student from the National Curriculum and Textbook Board (NCTB) could apply to top-notch universities worldwide, and after he learned about the US college admissions process, he believed that he could make it possible. So, from the start of his 11th grade, he planned on applying to US colleges.
"I am still undecided, but I am planning on majoring in two subjects - Computer Science or EEE or Biomedical Engineering and International Relations or World Politics - and minoring in Economics," Naimul said about his major choice. He also said that majoring in multiple subjects was one of the reasons that attracted him to apply to the United States.
When asked about acceptance, he said he got into several colleges with full-ride scholarships, and he chose to enrol at Northwestern University because the opportunities provided there would help him grow and achieve the things he wants from a college experience. He added that the majors Northwestern University offers align with his academic interests and that he also likes the idea of "Lakeville" beside the college campus, where students hang out in the afternoon.
Naimul Islam was always top in academics, from being a topper at his secondary school to excelling at Notre Dame College. As for the standardised test, he took the SAT and scored 99th percentile there. He also submitted the Duolingo English Test to show his English proficiency in the application, where he scored 140 out of 160.
When describing his extracurricular activities, Naimul said, "I have always been involved with extracurriculars, starting from primary school." He was a scout from his primary school and achieved Shapla Cub Award from Prime Minister Sheikh Hasina. He also received the President's Scout Award (PS Award), one of the two highest honours for the scouts in Bangladesh. Additionally, he earned the Community Development Award (CD Award), another highest honour of Scouts apart from the PS one, from the Bangladesh Scouts. Also, he competed in Parliamentary Debates in several upazila, district, regional, national, and international Scout Jamborees. He was involved in several clubs as well, including the Notre Dame Adventure Club and the Notre Dame Abritti Dol.
Naimul participated in various olympiads from high school. He was among the top 3.0 per cent finalists of the United States Medicine and Disease Olympiad 2022, which is now considered as the Gold Medal, and also he achieved the prestigious Gold Medal, securing a place among the top five globally and first place among all the international competitors, this year. He also achieved the Silver Medal at the 2022 International Medicine Olympiad, and the Gold Medal at the 2023 International Medicine Olympiad securing the second position, where both first and second got the same marks. He was also among the top 50 finalists of the International Climate Science Olympiad 2021. In addition, he wrote a book on US college admission in Bangla, named "USA-E-Undergrad-E-Scholarship'', the first and only book on US undergraduate admission in Bangla.
Apart from school clubbing, scouting, and olympiad experience, Naimul had some wonderful opportunities for doing international internships. For example, he interned twice at American Diabetes Association in 2021 and 2022, joined New York Times Summer Internship with a full scholarship, and also experienced being a scholar at WUHC (Wharton Undergraduate Healthcare Club) Healthcare Scholars Program - being the first Asian - at the Wharton School of the University of Pennsylvania.
"I have always found random Google searches pretty helpful in finding opportunities. And, for specific opportunities, I find emailing professors a wonderful way. For example, I worked with a professor of Harvard Medical School - whom I encountered by email - for research on leukaemia, popularly known as blood cancer," Naimul said about finding internships and other opportunities that he had.
Since the US college admission process is holistic, and admission officers look for every aspect of an applicant, Naimul's top academics, extracurriculars, and achievements, essays, the letters of recommendation he took from his teachers and employers, interviews -- all those played significant roles in his admission to a top US college with a full ride.
"I would suggest starting today because it would be very late if you wait. I always say not to compare your profile with anyone else, because admission officers would evaluate your application based on your background, and try to find out your potential, and they would not compare you with someone else because he/she would have a different background. Also, I suggest applying a bit early - and when I say that, I mean not to wait for the deadline," Naimul advises fellow applicants to the United States.