Distractions all around learners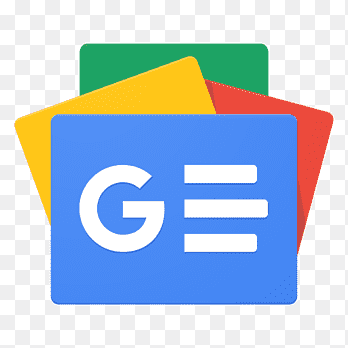 For all latest news, follow The Financial Express Google News channel.
Students cannot concentrate on one topic for long due to the intervention or interference of mobile phones, internet, and social media.
Now and then, young learners are unable to focus on their studies due to distractions from external sources. While 'external sources' would stand for learning outside textbooks, to gather extra knowledge -- ironically-- this is a reference to internet acting as an opposition, rather than a support system for today's young learners.
According to Shehraan, a 21-year-old college student at a private university, " Internet is an access to a gazillion information and most young people in the tertiary level use it mostly for entertainment such as downloading movies, music, etc. material."
When most learners should be using internet to prepare informative and engaging presentations and assignments with the entire globe waiting to be explored in the palm of their hands, screentime misuse and illicit engagements have become a common source of disengagement from studies for young learners.
''The social network is a hub for young people to meet at various dating sites only to entice youngsters to engage and be involved in culturally and religiously tabooed activities,'' said Mariam, 19 years old, A level student.
However, there is an unending debate about whether internet or technological progression should enhance education, it must facilitate learning only if it is used correctly. It does not necessarily mean that internet or mobile phone is an enemy to people. Life has become simpler with the help of these devices which enable apps such as Messenger, WhatsApp, and Facebook, just to name a few which have helped mankind immensely to keep in touch with their family and friends far and abroad.
On the contrary, according to a group of parents in general, when interviewed, many have stated that there has been a significant drop in test scores and overall annual reports. It has been observed that since their adolescent children have received access to internet or individual mobile phones, their grades have lowered comparatively.
Fouzia (pseudonym) is a student at a renowned school in Dhaka. " She used to be role 5 throughout but in the course of one and a half years time, she has declined to a roll number 13," the mother gasped softly. She clearly stated how the child has abused the use of internet for games like Toca Boca, Rec Room, and Roblox. She said, ''We are both busy working parents, so we wanted our daughter to play at home, safely indoors, little did we know that she would be so hooked on it that her grades would deteriorate so fast.''
Unfortunately, it is perhaps human nature to misuse a boon and turn it into a curse according to a survey. Divorce rates have skyrocketed due to overindulgence and misuse of internet. Young teenagers fall prey to the gambles of internet frauds pretending to be real people but are pseudonyms, in disguise. The misuse of internet is not just a distraction for learners, it has become a social crisis.
GAD or gaming addiction on the other hand is a common psychological addiction that is prevalent in both genders of this generation. Highly addictive online games such as PubG, GTA, etc. are designed for kills, making people emotionless and staying engaged in brainless, feelingless activities just to 'win' or feel powerful; these games are designed to trick the gamer with a dopamine rush, it instantly makes the brain feel powerful and the sense of entitlement make players want to indulge mindlessly for insane hours, which consequently affect their brains, eyesight, making them insomniacs. This is jeopardising health, and relationships with family and even distancing youngsters from studies and productive activities such as playing outdoor games. People are losing natural connections with nature and neighbours, colleagues, and friends.
The vicious virtual world is making today's naïve teens and young adults drift away from reality and real connections over these phoney games for futile recreation, causing them nothing in the long term except loss.
Dr Asfaque Hussain, psychologist, and psychiatrist at LabAid Hospital, when interviewed, mentioned the curse of overuse of internet gaming and misuse of mobile phones in his young patients which is gradually breaking up society, and no one is paying attention to this obscured generation, depleting their health, youth and wasting their precious time and energy incessantly on these addictive tendencies and devices. This may cause havoc in the future in relationships, work, studies, and homes.
We tend to get overhyped by new technology, forgetting that every aspect of life leaves a negative or positive imprint that impacts life immensely. Distractions for learners can be many which directly affects their studies and hinders overall growth. Therefore, One has to consciously operate, draw boundaries, or set parameters so that the means that are supposed to take mankind forward to prosper and flourish are not the very means that clench them menacingly backward, from all other directions.