How to leverage our youth capital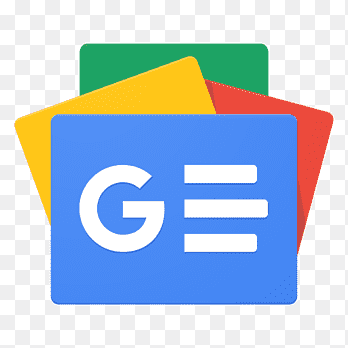 For all latest news, follow The Financial Express Google News channel.
When I graduated from a university in Bangladesh more than a decade ago, I didn't know how book-smart I was, but I was anything but street-smart. I not only did not know how to write a cover letter, but I also did not have any idea what categories of jobs were available for me to apply for in my field of study. After months of distress due to unemployment, I finally resorted to requesting my uncle for a job at the office he owned, which he kindly obliged. Contrary to popular belief, though, while people may think you are lucky if you have a 'mama' or a 'fupa' to push you to get that job, I was not happy about my incompetence to be able to land my own job. Luckily though, the one guidance that I did come across around that time was a billboard about an online job portal matching job seekers with employers. As such, the next series of jobs that I pursued since then were always through fair game and competition, whereby I went ahead and answered tonnes of vacancy announcements, thereby landing my first job on my own so-called merit at an international organisation too.
Could my university in Bangladesh have prepared me better to pursue the real world of work? Perhaps! While most of my academic curriculum seemed more theoretical than practical-oriented, I was at least lucky to have some form of career services office at our private university, although not with much adequate support at the time. On the other hand, many youths then and even now do not even have access to career services and counselling at their universities today, especially in the public university sphere. On a positive note, due to mutual interest, many educational institutes and companies are increasingly collaborating for internship placements as well as on-campus career fairs.
On the darker side, critics continue to point out issues with nepotism and bribery that hinder the country's youths from accessing their full potential in the job market through meritocracy. And when I talk about nepotism, I do not refer to the fair game of much-needed professional networking, but rather family-centric and sometimes even politics-centric nepotism that continues to discourage and demotivate employment candidates today.
According to a report by the International Labor Organization (ILO) in 2022, in Bangladesh, the youth unemployment rate was 10.6 per cent, more than twice the overall national unemployment rate. Side by side, there are many young people who are currently underemployed or underutilised in lower-quality jobs than they deserve.
Besides the challenges to the health of the country's economy, questions remain not only about the appropriateness of our university education but also about our overall education system to prepare our youths to be fit for work. Increasingly experts and development organisations are promoting capacity development of our technical and vocational education (TVET) streams to enable the country to tap into its human capital potential. On the other hand, we may also learn from quite a number of European countries that have the option for a dual education system, combining apprenticeships in companies with their vocational education coursework.
Moreover, it may be noted that the ILO recommends that a Recognition of Prior Learning (RPL) process could support people without formal qualifications to have their necessary knowledge and skills recognised and potentially improve their employability, mobility, lifelong learning, social inclusion, and self-esteem. Such schemes could be especially beneficial for our migrant workers.
Side by side, what is also needed is for our institutes to upgrade themselves and their cohort of learners with advances in technology and automation for an appropriate transition into the shifting working environment. Just like people were once falling behind others in the job market in Bangladesh if they didn't know how to use computers back then, today you may even fall behind if you are not familiar with remote working modalities, how to work with ERP systems, or perhaps even AI. There is also a rising demand for green skills.
A study by economist David Autor found that 60 per cent of today's workers are employed in occupations that did not exist in 1940, suggesting that the majority of job creation over the last 80 years has also been technology-driven. So, what may be needed from the future workforce is reskilling and upskilling to keep up with the changing times.
Advances in technology today are not only affecting our white-collar jobs, but also our blue-collar jobs. For example, experts foresee a change in job patterns in the country's RMG (ready-made garment) sector stemming from growing automation in the industry. A study by the Centre for Policy Dialogue (CPD) in 2018 found automation as one of the key drivers for the declining ratio of female workers in the garments sector of Bangladesh.
And as the Covid-19 pandemic made it clear, even the micro-entrepreneurs in the villages are shifting with the changing waves of technology as well as mobile financial services. Could you imagine our farmers surviving without adapting toclimate-smart technologies and agro-inputs? Such problems are further compounded by the digital divide as well as gender disparities causing inequitable access to technology, inputs, tech skills, and the internet.
On the other hand, a staggering 27 per cent of the youth, that is about 12.6 million (1.26 crore) people in the country are classified as neither in education, employment, or training (NEET). About 90 per cent of them are females, mostly from rural areas. NEET can not only negatively affect an individual's long-term economic aspirations, but also have adverse effects on their mental and physical conditions. In the extreme end, it could also lure our youths into a wide array of anti-social activities, including narcotics and fanatism.
The pandemic caused an unprecedented amount of learning losses in the country, due to the prolonged shut down of education institutes, with an increasing number of females falling under the clutches of child marriage and males falling behind due to child labour to assist their families. Side by side, the recovery of youth unemployment from the pandemic remains far behind that of adults. Real wages have deteriorated with rising commodity prices. Youths continue to strive for decent work and a living wage. And there is a rising call to enable social protection for our youths through skills development and employment generation schemes, coupled with unemployment benefits for those who fall behind.
Mehzabin Ahmed is a development professional