Weaving physical activities into daily routine for professionals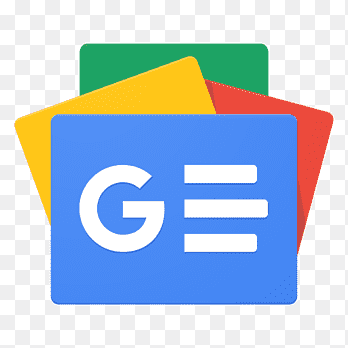 For all latest news, follow The Financial Express Google News channel.
In an era where our lives are becoming increasingly intertwined with technology and sedentary pursuits, the imperative of integrating physical activities into our daily routines has never been more pronounced. The modern corporate landscape, characterised by long hours of desk-bound work and digital engagements, has led to a rise in health issues ranging from muscular ailments to metabolic disorders. Engaging in regular physical activities not only mitigates these challenges but also fosters mental clarity and emotional well-being. To address the rising health issues and educate young professionals to integrate physical activities in daily routine, Bangladesh Medical Students' Society (BMSS) organised the first ever 'WALK THE TALK' in the country with the support from The World Health Organization (WHO) and Dhaka North City Corporation (DNCC) on August 13.
This initiative was attended by more than 500 participants from 45 esteemed medical colleges. The gathering included WHO officials and government officials, underscoring the significance of this juncture. In a brilliant show of solidarity, Md Atiqul Islam, mayor of Dhaka North City Corporation, attended the event as the chief guest. Dr Bardan Jung Rana, the WHO representative from the World Health Organization, was there as the guest of honour.
BMSS's mission, aligned with WHO's overarching vision, stands as a resounding call to action, imploring individuals to prioritise movement and embrace a healthier, more vibrant life. By partaking in activities as simple as brisk walks, stretching breaks, or mindful yoga sessions, professionals can proactively combat the adverse effects of a sedentary lifestyle.
In Bangladesh's journey towards better health, the looming threat of dengue fever remains a persistent challenge. To counter this, heightened awareness and preventive measures are crucial. This Walk the Talk actively engaged in spreading awareness about dengue and its prevention. Through collaboration with local health authorities and widespread information sharing, the event empowers communities and medical institutions with knowledge on eliminating stagnant water, controlling mosquito populations, and recognising early symptoms.
Md Selim Reza, chief executive officer of Dhaka North City Corporation, Prof Md Shahadat Hossain, director (MIS) of the Directorate General of Health Services, and Dr Abu Jamil Faisel, public health expert advisor at DGHS MOHFW, attended the event as special guests.
The event commenced with a stimulating discussion session at The Nagar Bhaban, Dhaka North City Corporation. A photo exhibition showcased 14 finalists from a pool of 200 submissions on health awareness. The Call to Action, centred around the event's theme, 'Life is a Journey, So Enjoy The Walk,' was signed as a commitment towards a healthy and happy life.
The highlight of the event was the captivating Walk the Talk procession, a journey that commenced at Dhaka North City Corporation and culminated at the serene Justice Shahabuddin Ahmed Park. The event crescendoed with a yoga session involving more than 500 zealous participants, alongside representatives from WHO and DNCC.
The mayor of Dhaka North City Corporation being on the same page with health professionals, also gave out leaflets to spread awareness against dengue, aiming to help build a city where mosquitos won't be of any bother and dengue won't be a matter of concern among the citizens of Dhaka. To make the city an even greener one, the mayor distributed plants to promote afforestation and set an example of being considerate towards our environment.
In case of health awareness, it is essential that inclusivity remains at the heart of every endeavour. Transgender people, often marginalised and facing unique challenges, serve as inspiring symbols of resilience and courage. By promoting inclusivity, this Walk the Talk not only acknowledged their contributions but also highlighted the need for a health and wellness narrative that embraces everyone, regardless of gender identity. The participation of the transgender community in this programme exemplifies the transformative power of fostering an environment where all voices are heard and every individual's journey towards well-being is honoured.
With this event, Bangladesh etched its name in history, spearheading the inaugural Walk the Talk within the nation and across South-East Asia. BMSS, driven by an inspiring vision, embarked on this journey with a resolute aim: to champion healthy lifestyles, amplify awareness regarding universal health access, advocate for public health, and unify medical students from every corner of Bangladesh. Under the umbrella of WHO's 75th anniversary celebration, WHO Walk the Talk 2023 resonates as a captivating chapter, cherished by generations for its celebration of dreams, unity, and youthful ingenuity. As the sun sets on this historic event, it rises on a new era of well-being and vitality, championed by BMSS and supported by WHO, as the torchbearers of positive change in the realm of health and lifestyle.