What pharma industry expects from candidates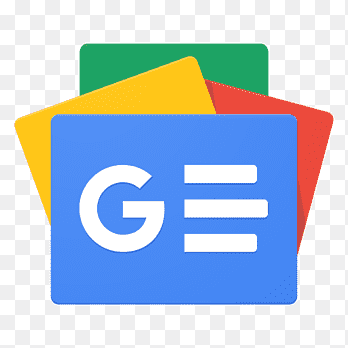 For all latest news, follow The Financial Express Google News channel.
The pharmaceutical industry serves as a fiercely competitive professional arena, where aspiring talents and skilled candidates continuously strive to secure their positions. To discern the skills and qualities that can elevate a candidate above the rest, the writer turns to the insights of experts in the field. HR professionals from the industry like Md Masuder Rahaman, Anupom Chowdhury, and Nazia Tasnim play a crucial role in identifying talent for the pharma sector. Their insights on excelling in pharmaceutical jobs highlight recruitment's pivotal role in the industry's enduring success.


Competencies: According to Md Masuder Rahaman, who boasts over 17 years of experience across local and multinational pharmaceutical, FMCG (fast moving consumer goods), and automotive industries, currently serving as the head of HR at RADIANT Distributions Limited, "HR professionals seek two types of competencies in candidates: functional and behavioural."
In the context of functional competencies, the focus varies by role, encompassing domains like pharmaceutical branding, product positioning, market research, and pharmacology. For example, for a medical promotion officer, the desired competencies encompass doctor classification, needs assessment, customer segmentation, prescription analysis, and adept stakeholder management. Complementing these are the behavioural competencies such as effective communication, problem-solving, a positive attitude, teamwork, and managerial or leadership skills, finely tuned to the specific demands of the role.
In the process of understanding the desired qualities, fresh graduates may find themselves confused. Anupom Chowdhury, senior deputy manager in the Human Resources Division at Renata Limited, provides some invaluable insights. He said "In a pharmaceutical company the candidates should be technically skilled, have sound educational knowledge, have analytical skills, calm and patient personality and leadership skills."
Talking about the skills and qualities HR look for in a candidate, Nazia Tasnim, an officer in the Human Resource Department at Jenphar Bangladesh shares, "In interviews, we seek candidates with relevant educational backgrounds, including degrees in pharmacy, chemistry, or related fields." She adds, "Technical expertise aligned with the role, knowledge of pharmaceutical industry dynamics and regulations, and proficiency in regulatory compliance are essential."
Academic qualifications: In the pharmaceutical sector, academic qualifications also hold paramount importance. A background in pharmacy or relevant fields from reputable universities opens doors to a myriad of career opportunities, including pharmaceutical marketing, QC, QA, sales, and more.
Md Masuder Rahaman shares, "Prior experience in the pharmaceutical sector is a significant advantage and sets experienced professionals apart." He adds, "Combining a pharmacy background with an MBA/EMBA from esteemed institutions enhances career prospects. Medical graduates also find success in the sector, often ascending to leadership roles. A successful track record in pharmaceutical sales is highly regarded and can lead to top-tier positions."
Nazia Tasnim notes, "Since we often use these factors as a parameter to assess a candidate's knowledge, skills, expertise, and suitability for the role. Entry-level positions may place greater emphasis on academic qualifications and potential, while senior- level positions often require a combination of relevant work experience, leadership abilities, and industry knowledge."
Red flags: Anupom Chowdhury shares, "Factors that disqualifies a candidate from a pharmaceutical job include insufficient industry and technical knowledge, weak communication, negativity, lack of preparation, compensation obsession, resistance to learning, inconsistent information, inflexibility, insufficient questioning, erratic work history, and unprofessional conduct."
To avoid these pitfalls, candidates should work on themselves first and then thoroughly research the company and role, practise answering interview questions, dress professionally, arrive punctually, and exude confidence in their abilities.
Md Masuder Rahaman shares, "Any misappropriation of facts will create a big ambiguity about the candidates in the interviewer's mind." It is essential for candidates to provide accurate information. He added that applying for a position without having relevant experience has a higher chance of disqualifying a candidate. Candidates expressing reservations about diversity, equity, and inclusion, especially when demonstrating biased opinions towards individuals, areas, or demographics, are typically viewed as interview red flags."


Nazia Tasnim shares, "Candidates frequently lack sufficient interview preparation, struggle to align their skills with the job requirements, and fail to link past experiences to the role's demands. Using vague, generic responses and lacking professionalism throughout the interview process are common credibility-damaging mistakes."
Md Masuder Rahaman explained that it is also acceptable to admit when one does not know something and to provide details when prompted. Integrity is paramount; dishonesty can be easily detected by skilled interviewers.
Cultural fit and soft skills: The mantra for HR is "Hire well, manage less." Organisations seek candidates who possess not only functional competence but also essential soft skills, interpersonal aptitude, and a strong alignment with the company's values and culture. Md Masuder Rahaman shares, "HR professionals employ tools such as cultural fit assessments and diversity attitudes to evaluate this." Competency-based interview questions are designed to identify candidates who will be long-term assets. In the pharmaceutical sector, adaptability to location changes is essential, and candidates must exhibit respect for such decisions. Nazia Tasnim states, "Cultural fit emphasises on the alignment between a candidate's values, beliefs, work style, and the organisation's culture." A mismatch in the culture fit can impact an individual's job satisfaction, productivity, and long-term success within the organisation. Anupom Chowdhury adds, "It can disrupt the harmonious work environment and impede employees' collective efforts to contribute positively to the organisation's success."


Therefore, it is crucial to ensure that new hires not only possess the required skills but also align with the values and behaviours that shape the organisation's culture.
Assessing soft skills and interpersonal abilities in pharmaceutical and other jobs shares common methods, such as interviews, assessment centres, case presentations, and situational tasks. Presentations gauge candidates' problem-solving skills and adaptability. Structured interview questions are valuable in evaluating soft skills, but crafting effective ones can be challenging, shared Md Masuder Rahaman.
The pharmaceutical industry is one of the leading industries in Bangladesh and it will continue to employ more and more talents of the country. However, misconceptions often arise regarding the pharmaceutical industry. Some wrongly perceived ideas about the pharmaceutical industry being exclusively for scientists, slow-paced, profit-driven, uninnovative, are inaccurate, shared the industry experts . HR professionals can debunk these myths during interviews by highlighting diverse job opportunities, the industry's dynamism, commitment to patient well-being, innovation, and strict ethical standards. This clarifies candidates' perceptions and fosters a more informed perspective. Excelling in pharmaceutical job interviews requires a combination of academic qualifications, soft skills, and a deep understanding of the industry. HR professionals play a pivotal role in identifying candidates who possess the necessary competencies and qualities to drive the pharmaceutical sector's ongoing prosperity. Candidates, whether fresh graduates or experienced professionals, can enhance their prospects by following the guidance of seasoned HR experts and preparing thoroughly for interviews in this dynamic and competitive field.