Bangladesh Angels announced the launch of Bangladesh Women Investors Network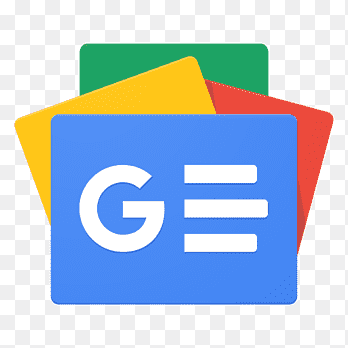 For all latest news, follow The Financial Express Google News channel.
Bangladesh Angels Network (BAN) launched Bangladesh Women Investors Network (BWIN), its sister chapter to support women entrepreneurs and investors, yesterday.
Bangladesh Angels Network (BAN) is the nation's first angel investment network to nurture entrepreneurs in Bangladesh, connecting them to both local and global investors.
3 years after its launch, Bangladesh Angels is a global network with 340+ members, having supported 27 startups and entrepreneurs in Bangladesh to raise close to USD 4.5 million.
33 per cent of the portfolio are women-led and women-founded companies, and 10 per cent of the network are women investors.
As it begins its 4th year, Bangladesh Angels has launched a new chapter to put a spotlight on women investors and women entrepreneurs, with the aim to create more of the former and help facilitate more funds into the latter.
This new initiative, Bangladesh Women Investors Network (BWIN) is overseen by an advisory board consisting of Ms Tina Jabeen, the founding MD of Startup Bangladesh Limited, Ms Anita Ghazi Rahman, the Managing Partner of Legal Circle, Ms Farzana Kashfi, Board Member at Bangladesh Youth Leadership Center (BYLC) and Ms Sharawwat Islam, CFA, MD at Truvalu.
The advisory board will be supported by committees to screen women-led and women-focused companies as well as to oversee a fellowship program for young Bangladeshi women to be placed into startups for internships and management trainee positions, in order to build a long-term talent pipeline of women startup leaders in the ecosystem.
BWIN will also be engaged in knowledge sharing and learning sessions around investment topics for women, as well as introducing and advocating for gender lens investing frameworks to the ecosystem.
BWIN was formally launched at a reception held at the Embassy of the Netherlands in Bangladesh on Friday, March 25, attended by startup ecosystem leaders, angel and foreign impact investors, entrepreneurs and members of both the advisory board of BWIN and the governing board of BAN.
H.E. Anne van Leeuwen, the Ambassador of the Kingdom of the Netherlands to Bangladesh, and Prof. Dr Nuzhat Choudhury, Professor at Bangabandhu Sheikh Mujib Medical University (BSMMU), presided over the event as Special Guest and Chief Guest respectively.
"Access to finance and network are two key challenges that women entrepreneurs face - BWIN addresses both. Besides, investing in women is one of the best investments one can make. In business, women tend to be more reliable and think more realistically in setting goals," mentioned H.E. Anne van Leeuwen in his opening remarks.
"I cannot help but quote the Father of the Nation Bangabandhu Sheikh Mujibur Rahman 'Ebarer Songram Amader Muktir Songram, Ebarer songram shadhinotar songram.'
"We have free land but emancipation becomes a big word due to society, gender issues, poverty and the caste system. When I see successful businesswomen, I see individuals who are our next generation fighters, fighters for emancipation," said prof. Nuzhat Choudhury.
Sharing her thoughts, Sharawwat Islam, Managing Director at Truvalu Bangladesh added, "I have seen women being underrepresented in board rooms, meetings, companies listed the stock exchange and also in the client base of banks and non-bank financial institutions. So I think now is the best time to bring in women leadership in the investment and startup ecosystem to unlock the potential of women investors and founders."
In Africa, women entrepreneurs outnumber male entrepreneurs, especially in the agriculture sector, mentioned Jaap-Jan Verboom, Global CEO of Truvalu.
"Despite this, a higher amount of funding goes to male entrepreneurs. As an emerging market, the scene in Bangladesh isn't any different. Deliberate actions to strengthen women's enterprises need to be taken. BWIN is part of that deliberate action," he emphasised the case for investing in women from an international perspective.
Speaking on the occasion, Dr Fahreen Hannan, Founder of Dhakacast, one of BAN's portfolio companies, mentioned that women founders may face lots of challenges for fundraising, including gender bias from potential investors.
Zahia Khondoker, Co-Founder and CEO of fashion e-commerce StridesCo also shared her experience in her roles as a founder and an investor - the latter of which she is exploring to diversify her investment portfolio.
Tawhida Shiropa, the founder of Moner Bondhu, said, "Moner Bondhu was among the first cohort of Startup Bangladesh's investment last year, and I was fortunate to have received tremendous support from BAN during this process. A platform like BWIN will help extend such support to other women founders like myself."
Farzana Kashfi added, "We aim to engage more women investors and founders in the startup ecosystem of Bangladesh and thereby create pathways for the creation of both. We also want to increase the overall engagement of women across the system by engaging a wider group of stakeholders such as schools and universities".
Echoing the above while sharing her closing remarks, Anita Ghazi Rahman said, "BWIN aims to address the early-stage financing gap by investing in and facilitating investments into Bangladeshi, women-led startups as they go on to become unicorns and even decacorns".
"There is a tremendous amount of opportunities, market potential, business potentials in the areas of agriculture, education, healthcare, supply-chain and in every aspect of client services. We need to bring services and products to the doorstep of millions of customers," remarked Tina Jabeen.
"Gender inclusivity, gender equity needs to be a part of this whole equation. BWIN aims to bring in women investors and connect them to the women founders. We want to seize the moment."
Those interested to invest in or pitch to BWIN can sign up via the website - www.bwin.vc